An international sports incident has once again sparked debate over disciplining employees for out-of-work misconduct.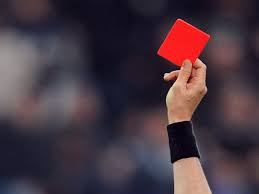 HR managers enter murky waters when disciplining employees for out-of-hours misconduct – but one UK employer has waded in after a worker was recorded in a compromising video.
Finance worker Josh Parsons has been suspended by his employers – the Business and Commercial Finance Club – after he was identified in a shocking clip which is making waves throughout Europe and the rest of the world.
Unacceptable abuse
The footage, which many soccer fans may have already seen, shows a pack of Chelsea Football Club supporters refusing to let a black man on board a Paris train while chanting; "We're racist, we're racist and that's the way we like it, we like it, we like it."
As of yet, there has been no suggestion made that Parsons was directly involved in the incident itself but he is considered a key witness and employers say the 21-year-old will not return to work until an investigation has been carried out.
A spokesperson for the company, based in the prestigious area of Mayfair, London, said: "We are utterly opposed to racism in all of its forms and would never tolerate racist conduct among any employee."
Legal insight
Employment lawyer Brian Wasyliw told
HRM
that employers are well within their rights to discipline or dismiss an employee whose behaviour – out of hours or otherwise – reflects poorly on the company.
"Generally speaking, courts and arbitrators recognize that employers do have the ability to exercise some discipline over off-duty conduct," he said. "The most obvious example would be when there are public statements made or a public action is taken that clearly reflects very poorly on the company or employer."
Vancouver hockey riots
The
Sherrard Kuzz
lawyer also drew a comparison to the 2011 Vancouver hockey riots, which led to several employees being fired for their unsportsmanlike conduct.
"An employee who was posting on Facebook about participating in the riots also had his company's name listed on his profile and there's a clear connection there," explained Wasyliw. "They might not have intended to behave on behalf of the company but that connection has been made."
Carpenter Connor Mcilvenna was fired after posting several pro-riot status updates on his Facebook page, which also listed his employer – RiteTech Construction. His boss said he had been flooded with emails and fired Mcilvenna the next day, explaining he didn't want the company's reputation linked to the man.
"The general consensus is that employers can take disciplinary measures when a company is suffering because of something the employee did," concluded Wasyliw.