Resident blogger Benjamin Patient shares his opinion on the new SHRM certification program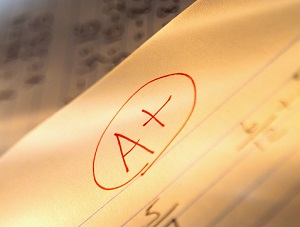 SHRM recently announced a new certification program for Human Resources. This certification is in direct competition with HRCI. The announcement by SHRM has caused a buzz in the HR world and has left many, including myself, wondering "what now?"
More information on the new SHRM Certification is slated to be released at the SHRM 2014 Annual Conference. However, There is currently information available about the new SHRM Certification on the
SHRM Website
. According to SHRM, the new certification is based on results of a study done by SHRM, and aims to create better global alignment in HR practices and ensure that Certified HR professionals are appropriately equipped to make an impact in the workplace. The new SHRM is a competency based certification and will cover 9 areas of competency, which include :
Human Resource Expertise
Relationship Management
Consultation
Leadership and Navigation
Communication
Global and Cultural Effectiveness
Ethical Practice
Critical Evaluation
Business Acumen
The SHRM competencies seem to cover important business areas as a HR professional, and not limited only to knowledge of HR practices. Demonstrating understanding and having competencies in Relationship Management and Consultation are important areas for HR professionals to develop relationships, and work with managers to solve problems, or overcome departmental issues.
According to SHRM, there will be 4 levels of certification, for different levels of experience in HR. These areas are:
Early Level
Mid Level
Senior Level
Executive Level
The new certification will provide an opportunity for those without exempt level HR experience to demonstrate their knowledge and competency, in addition to providing upper level HR professionals with an opportunity to distinguish their level of competency based on the model.
SHRM will be providing an opportunity for current HRCI Certified Professionals (PHR, SPHR, GPHR) to gain the appropriate SHRM certification by going through an online module in 2015. The SHRM website states that over 30,000 HR professionals were surveyed in planning for this new certification. SHRM states that "the new SHRM certification will become the new standard for HR professionals around the globe." The current certifications offered by HRCI have significant recognition, and there is still a lot of uncertainty surrounding the new SHRM certification.
The presentation of the new SHRM certification program had a sloppy delivery, with a lack of specifics to build confidence in this program. The potential benefits were lost in the confusion of the initial announcement. SHRM has done well at providing supplementary details, but these details should have been pitched at the onset to build industry confidence in the certification.
Through the switch from knowledge based certification to competency based certification, SHRM is making a bold move. It is this bold move that could transform industry certifications and change the way we look at business, or could prove to be ineffective.
The first SHRM certification exams are slated to be in May of 2015. After that, only time will tell what impact this certification will have on HR professionals.
Connect with Benjamin Patient
on LinkedIn.