Almost 5 million more workers would be eligible for overtime if the proposed rule change goes ahead.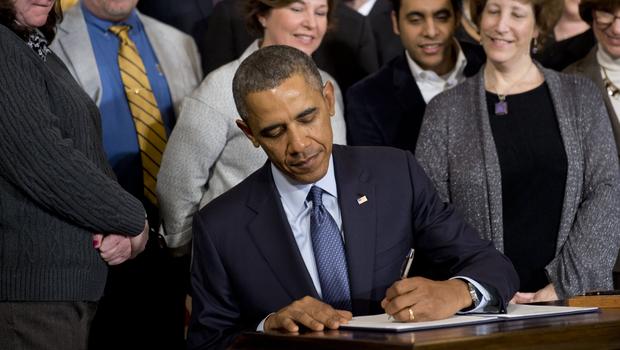 Many employers could soon see a huge increase in overtime expenses as President Barack Obama announced plans to overhaul the outdated system – but the head of state insists the move will benefit businesses too.
The proposal, currently being worked on by the Wage and Hour Division of the U.S. Department of Labor, would guarantee overtime pay to most salaried workers earning less than $50,440 a year – that means almost 5 million extra Americans could be eligible.
"That's good for workers who want fair pay, and it's good for business owners who are already paying their employees what they deserve – since those who are doing right by their employees are undercut by competitors who aren't," explained the President.
The team behind the proposal has spent months consulting with employers, workers, unions, and stakeholders to develop a sustainable plan that they say will:
Raise the threshold under which most salaried workers are guaranteed overtime to equal the 40th percentile of weekly earnings for full-time salaried workers.
This would raise the salary threshold from $455 a week ($23,660 a year) – which is below the poverty threshold for a family of four – to a projected level of $970 a week ($50,440 a year) in 2016.
Extend overtime pay and the minimum wage to nearly 5 million workers within the first year of its implementation – 56 per cent are expected to be women and 53 percent are expected to have at least a college degree.
Provide greater clarity for millions more employers and employees so determining overtime pay is made much easier.
Prevent future erosion of overtime and ensure ongoing certainty by automatically updating the salary threshold based on inflation or wage growth over time.
More like this:
$2.2 million for the shortest-serving CEO
Unfair dismissal for employee who refused abortion
$2.2 million fine for Georgia employer