Plus, the consulting revenue explodes, and Democrats feel good about job prospects – but not Republicans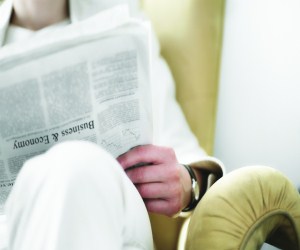 Former CPA becomes CHRO at Pandora
Music streaming service Pandora created a new role of CHRO for former Yahoo! senior vice president of global HR, Kristen Robinson. Robinson previously led global HR teams at Hewlett-Packard, Agilent Technologies and Verigy, where she also served as CHRO. Robinson has a bachelor in accounting from Boston College and an MBA from Northwestern University, and her first professional job was as a CPA at Ernst & Whinney.

Korn Ferry revenue explodes
Recruitment outsourcing company Korn Ferry's fee revenue rose 20% during the third fiscal quarter ending January 31. The acquisition of leadership development company PDI Ninth House boosted its leadership consulting segment revenue more than 50% in the quarter alone.

Pregnant workers get protection in West Virginia
The West Virginia Senate overwhelmingly approved legislation last Friday requiring employers to accommodate pregnant workers. In the state, it will be unlawful for most employers to discriminate against candidates based on their pregnancy, or to require a pregnant employee to take leave if another reasonable accommodation can be provided.

Human capital software company Paycom files for IPO
Cloud-based human capital management software company Paycom has filed for an initial public offering. The Oklahoma City-based company gathered more than $105million in revenue last year, with 840 employees and more than 10,500 customers. The last similar company to go public was Workday, which saw stock soar 72% on the first day of trading.

Americans increasingly confident about job prospects
Nearly three in 10 Americans say now is a good time to find a quality job, up from 8% in 2010 and 2012. However, sentiment remains significantly lower than it was in 2007, when 48% believed it was high time for job seekers. However, those who identified as Republican were significantly less likely than those who identified as Democrats to feel optimistic about their prospects.