It's a good time to be an analyst in HR, and if you're not: it might be time to upgrade your skills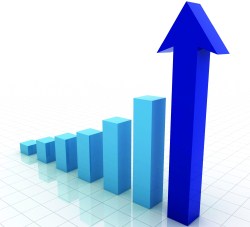 Over the past four years, the demand for analysts as a proportion of HR job advertisements has nearly quadrupled, statistics from Wanted Analytics show.

The number of companies recruiting for HR analysts also jumped 60% over the same amount of time, with Mercer and the State of California looking to hire 25 and 24 each respectively in January alone.

On Indeed.com, the average HR analyst job opening offers $63,000, 3% higher than the average salary advertised on the site. However, postings on Glassdoor indicate the position can gather six figures at companies like eBay and Google. A Dice salary survey of more than 17,000 technology professionals in the US found that those with Peoplesoft skills had an average salary of $87,834, and Peoplecode skills boosted that number to $91,919.

The need for analytics in HR is not news, but the speed with which companies are acquiring those with analytics skills has been called out as something to keep an eye on for HR professionals. And in December, CTPartners identified the Head of HR Analytics position as one of the hottest jobs in the US for 2014.

In 2013, more than 70% of companies surveyed by the American Management Association ranked their HR analytical ability as basic or worse. Meanwhile, 60% of organizations surveyed by Deloitte are planning to build HR analytics functions in the next two years.