What's in a name? Quite a lot if you're the S&M Coordinator…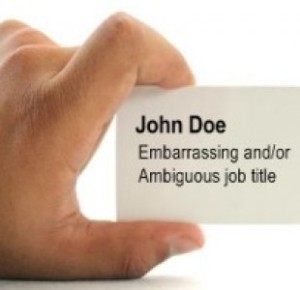 Anyone can be a coordinator, manager or officer, but some job titles are true head scratchers. HRM tracked down the best job titles from around the world and some are truly impressive.
Full Time Wiener Peeler
Erection Superintendent
S&M Coordinator (Some jobs, such as the Sales & Marketing Coordinator, don't need abbreviating)
Chick Sexer
Expert Upsetter
Ghost Hunter
Animal Colourist
Travel Space Agent
Hair Boiler
What's the weirdest job title at your organization? Workopolis has a Manager of First Impressions – who sits at the front desk to direct visitors and callers.