The owner of a high-profile soccer club has drawn a controversial but undeniably accurate comparison between the two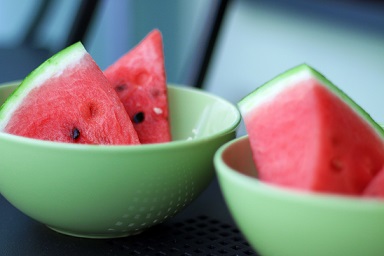 The link between buying watermelons and hiring managers might not be immediately apparent to most but for one high-profile soccer club owner, the comparison is clear.
"The managers are like watermelons," insisted Leeds United owner Massimo Cellino. "They look good when you buy [them] and you think you're buying the best watermelons in the shop but they don't let you open [them] before you pay the bill."
Cellino was responding to criticism about the frequent changing of managers at the northern English club – his most recent sacking of Uwe Rosler happened on Monday and is the fifth in just 18 months.
"You pay, you bring home, and then you open the watermelon," continued the Italian entrepreneur. "Sometimes it's beautiful, sometimes it's not good at all. What do you do? You eat anyway," he explained.
Avid Leeds supporter Jack Machin told HRM that Cellino should either take more care picking his watermelons or be less impatient with managers.
"The constantly changing leadership is damaging to everyone involved," he warned. "Cellino either needs to be more selective in the recruitment process or give managers more of a chance."
He added that both the players and the supporters are losing respect for managers because they've got no idea how long they're going to be around for.
But the highly-selective Cellino may have to leave the recruitment process up to someone else from now on anyway – the 59-year-old was banned from being an owner or director of the club on the same day he sacked German-born Rosler.
The ban, until June 2016, came because Cellino was found guilty of failing to pay VAT on an imported vehicle.
More like this:
Employees charged in Air France HR attack
48 per cent of working mothers say this task is "impossible"
Major backing for health benefit start-up