Most people just pull sickies to get out of work…this man circulated bomb threats instead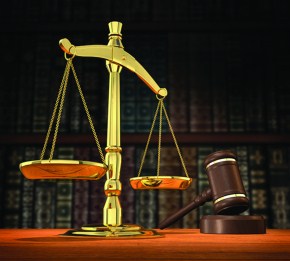 Just days after James Allen Bea, 21, began his job at financial technology firm Jack Henry and Associates, he decided it was time for a day or two off. Where most people might take a sick day, he allegedly turned to terrorism so he could stay at home.

Now, he's facing charges in court, with prosecutors claiming he sent dozens of bomb threats to coworkers via SMS and email, including creepy details about their personal lives. He also faces accusations that he sent images of his dead brother in a coffin as part of the threats – Bea's brother Jalon was shot to death last year.

Digital news outlet Vocativ accessed court papers and reported that Seattle police first received reports of the threats on April 10, just three days after Bea started at the company.

"The defendant orchestrated a sophisticated, calculated scheme that delivered waves of terror for weeks, permeating a multi-state company and leaving many people fearful to come to work," wrote King County deputy prosecutor Ian D. Ith in court papers.

While Bea is accused of sending messages to employees in various offices of the Missouri-based company, those in his office also received messages that touched on their personal lives:
"Hello Tom. I know you are wondering who this is, but we will get to that later. I've watched you for the past 6 months. Where you work, which route you take home, where you grocery shop, where you go for drinks, where that pretty little girlfriend of yours works; need I go on? What do I want you may be wondering? I want you and the rest of your staff to evacuate the building. Failure to do so will harm not only your pretty soon to be wife, but everyone who works for you. I have planted and will detonate 18 C4 explosives in exactly 30 minutes. Take this as a joke, and your staff's lives will be in your hands."

Prosecutors surmise that Bea attempted to avoid suspicion by referring to himself as "N----r James" in statements that specifically requested that he stay home:
"…you will keep Tom and N----r James home today…if you know what's good for you. …Because if I see either one of them today, I will do what I have to do. … If fat tom and n----r james show up, then not only is jack henry going down, but it's your children as well."

The court papers don't explicitly identify a motive, but Vocativ suggests Bea simply didn't want to go to work.

Just over a month after he started at Jack Henry, Bea was arrested by police at his home after all text messages were traced back to him.