In the most bizarre religious discrimination case we've seen, the EEOC is chasing a company that forced a belief system it called "Onionhead" on employees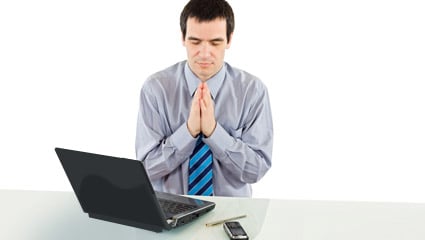 The Equal Employment Opportunity Commission is pursuing a Long Island company that forced an unusual belief system on its employees, it alleges.

The religious discrimination lawsuit involves a company called United Health Programs of America, which apparently required its workers to adhere to a belief system invented by a relative of the company owner.

Called Harnessing Happiness, or more commonly, "Onionhead", the system required employees to form prayer circles, thank a higher power for their employment, and say "I love you" to colleagues and supervisors. They were also coerced into reading spiritual texts and disclosing personal matters to coworkers. According to the system, workers had to keep dim lighting at all times and use candles, place Onionhead cards at their desks, and wear Onionhead-branded badges.

Three former employees are alleging that they were forced to leave the company after refusing to discuss spirituality with their supervisor. One woman who resisted on the basis of her Catholicism claimed she was kicked out of her office and replaced by a Buddha statue.

Following an unsuccessful conciliation process, the a District Court of New York will decide the case.