Students at Charleston Southern University liked one teacher's impressive beard a little too much for the university's taste. So they fired him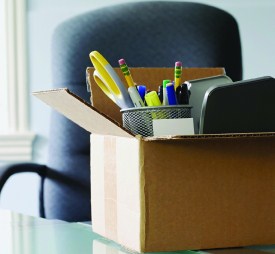 The founder of the Holy City Beard & Moustache Society has accused Charleston Southern University of terminating his employment over a viral photo of his extravagant facial hair.

Paul Roof, who was an associate professor of sociology at the liberal arts college, was professionally photographed at the 2013 Beard and Moustache National Championships with his beard waxed into a four-legged bowtie structure.

Because Roof did not take the photo, he did not control where it circulated – and soon enough, his image ended up on tins of beer: Holy City Brewing's Chucktown Follicle Brown, specifically.

The image had been on the beer for some time before he was fired, but it was the image's popularity that irked the university, according to Roof's Facebook page. He said he was called into a meeting and told he was fired because too many students were appreciating the image, Charleston's newspaper, The Post and Courier, reported.

CSU, a religious institution, does not allow alcohol on campus, and students are forbidden from displaying any alcoholic brand paraphernalia, including posters that merely mention beer.

Roof told The Post and Courier he would be consulting legal experts on what he could do about the situation.