Two frisky colleagues have been exposed after a video of them romping in the workplace went viral.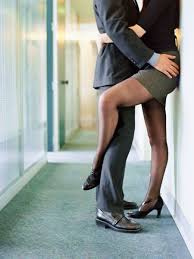 Two workers from a New Zealand insurance company were caught in a compromising position last week after voyeuristic pub patrons snapped the pair getting down and dirty on their desks.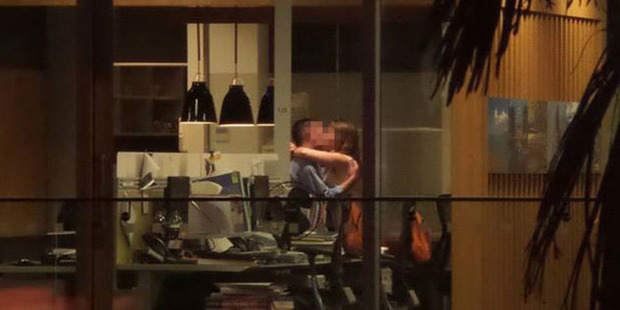 The insatiable employees work for insurance firm Marsh Ltd in Christchurch – where the young woman is believed to be a secretary and the man a senior manager.
While the pair thought their tryst was in private, customers across the road at the Carlton Bar and Eatery were privy to a full-frontal show as lights inside the office block had been absent-mindedly left on.
Several of the shocked patrons captured the entire sordid affair as it unfolded – then posted a number of videos and images on social media.
One witness described the scene on Reddit: "It started with a casual flirt. Then the kiss, grabbing the attention of all. Get it, son! Finally they moved to the back of them room, thinking they were unseen."
Horrifyingly, for those involved at least, the images and videos went viral.
The passionate pair may be embarrassed but we're pretty sure their other halves aren't going to be too happy either – the woman is said to have recently got engaged and the man is married with children.
Media reports his wife found out three days later – via Facebook.
Neither employee has summoned the courage to return to work yet and Marsh Ltd said it had not yet made a decision as to whether the pair would be fired or face disciplinary action.
'We are not giving any further comment other than what has already been provided. We're dealing with the matter internally that's all we can say,' a spokeswoman for Marsh Ltd said. 'It's unknown what will happen to those involved at this stage, and what final decision will be made by the firm."