Temporary staffing firms have MJ legalization to thank for an increased workload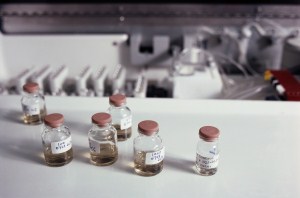 Since legalization of marijuana in December 2012, positive marijuana tests among job applicants at temporary staffing firm West Sound Workforce have more than tripled, owner Julie Tappero reported. And coupled with unmoving demand from employers for a THC-free workforce, the phenomenon is causing her and her staff to work harder to fill the same number of roles.
She told Knox News that each of her recruiters now works an extra two hours a week filling jobs because of drug issues.
"I don't think a lot of job seekers understand yet that they're still going to be tested,'' she said. "We're seeing more job seekers who are very candid and upfront about their use of marijuana, which they wouldn't have admitted to in the past."
The prevalence of marijuana has led some companies to stop testing for THC altogether, said Terry Johnson, president of drug testing company ARCpoint labs.
But for those that want to ramp up stringency, employment attorney Audrey Mross says they must make their policies clear so it is no surprise to workers.
"Employers everywhere should view this as an opportunity to review HR handbooks and policies to ensure that, for example, policies are crystal-clear for workers who may be subject to for-cause, post-accident or random drug tests," she says. "Making sure that workers know and understand employment policies is far preferable to being surprised by consequences that can end a career."
Even for employers in states without legalized medical or recreational marijuana, it may be risk when employees travel to other parts of the country. "Colorado's new law likely will influence some travelers to get high during vacation or business travel, creating confusion for workers who think their conduct is legal, but fail to recognize that it may still violate their employers' policies," Mross says.
Meanwhile, the February edition of the
Journal of Addictive Diseases
featured a study that failed to find a statistical association between marijuana use an work related accidents. In 2010, a review of previous studies concluded, "[I]t is not clear that heavy cannabis users represent a meaningful job safety risk unless using before work or on the job; ... [and] urinalysis has not been shown to have a meaningful impact on job injury/accident rates."
You might also like:
OSHA wants to make your injury records public
Marijuana "hysteria" unmerited, says employers' council
[LIGHTER SIDE] Staffing agency not liable for employee who poisoned co-worker