Legislators are calling for a new law requiring a percentage of construction jobs to go to veterans.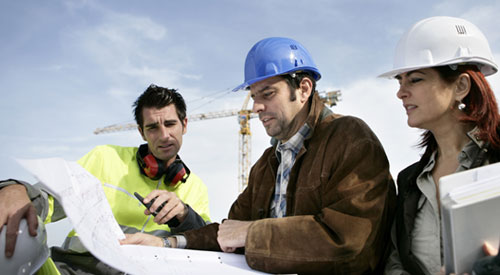 A bipartisan group of lawmakers is filing legislation that, if passed, would require states to offer a percentage of specific construction jobs to veterans.
According to sponsor Mike Fitzpatrick, the measure, dubbed the "Fairness to Veterans for Infrastructure Investment Act," would "level the playing field in federal contracting" for veterans.
Reps. Cheri Bustos and Don Young have joined Fitzpatick in support of the measure, which calls for states that receive federal money for transportation projects to include veteran-owned businesses in their contracting processes.
"With more than 75 percent of current veteran business owners over the age 55, it is critical we empower the next generation of veteran-owned businesses to get to work upgrading our nation's roads, rails and bridges," Fitzpatrick said in a statement.
"Our veterans are the most highly skilled workforce in America's history – the product of rigorous training, an iron-clad commitment to teamwork and the remarkable ability to succeed where others might fail," he continued.
The employment rate for recent veterans currently stands at around 10 per cent – noticeably higher than it is for non-veterans in the same demographic group.
Approximately 250,000 recent veterans are out of work which is the same rate as it was a year ago – supporters of the newly proposed act say it's important ex-military personal receive all the support they need upon their return.
"As our men and women in uniform return home from combat and begin transitioning into their civilian lives, it's important to ensure they have every opportunity to succeed," said Don Young.
The American Legion applauded the introduction of the legislation on Wednesday, saying it was a long overdue improvement.
More like this:
The barriers to learning that "squander" L&D experiences
Has competitiveness become an old dog's trait?
Pension overhaul for largest US employer