Plus, franchise employment is growing faster than total job growth, and LinkedIn membership has grown nearly 8% this year so far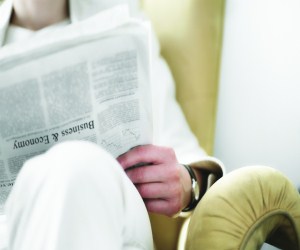 Swiss to vote on highest minimum wage
Swiss workers will spend the next month deciding how to vote on a referendum concerning a new minimum wage of 22 francs per hour, the equivalent of $25. If passed, Switzerland would have the highest minimum wage in the world – however, only about 10% of workers in the nation are actually on the minimum wage. Polls in early April indicate that opinions are split on the issue: one firm's survey shows 52% of voters intend to vote yes on the proposal, while another major pollster showed the same percentage intended to vote no.

Premium processing visa receipts beginning to arrive
If your company applied for H-1B visas with premium processing, you should expect the receipt to roll in any day now. They began arriving last week, according to employment lawyer Emily Neumann. Email receipts will continue to be sent until the end of this week, while regular processing via snail mail will begin around now and continue until early May.

Franchise employment growing at a faster pace than total jobs
Privately owned franchises added 30,830 jobs to the US economy in March 2014, a report by ADP indicates. Restaurants and car dealerships made up the bulk of that number, which makes a year-over-year growth rate of 3.2%. Total US non-farm private employment grew 191,430 jobs for an annual growth rate of 2%.

Jakarta's untapped workforce
Jakarta has been named as a 'city of the future' by A. T. Kearney for its young workforce and widespread availability of human capital. The capital of Indonesia leads 34 major cities in developing nations as a top place to look for affordable talent: half of the country's population is under the age of 30. Jakarta was followed by Manila and Addis Ababa on the emerging cities outlook list.

LinkedIn reaches 300million members
Over the past four months alone, LinkedIn grew nearly 8% to reach 300million members across the globe. Nearly 70% of those members are located outside the US. The announcement, which was made on Good Friday while the stock market was closed, saw the company's share price rise 1.3% to $177.68 within four hours of its opening on Monday.