Plus, a court rules on whether major league baseball volunteers need to be paid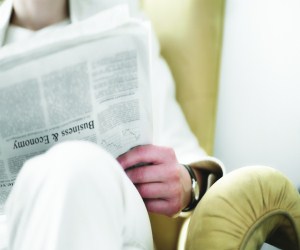 MTV sued by unpaid interns
Former MTV interns have been given the green light for a collective action against the media company by a New York federal judge. The company and its parent, Viacom Inc., have been accused of violating wage and hour laws by the unpaid interns.

Push against ACA full-time definition
The House of Representatives passed a bill to redefine the definition of a full-time employee under the Affordable Care Act. The Save American Workers Act was to adjust the ACA to consider a worker full-time if he or she works 40 hours a week, rather than 30 hours as currently defined by the ACA. However, it is unlikely to have any legal effect for some time, as its complementary Senate act has yet to be brought to the floor.

The most and least employed areas in the nation
Providence, Rhode Island, has the highest unemployment rate of all large American metropolitan areas , at 9.7%. New Orleans, Louisiana, achieved the lowest jobless rate, at 4.2%, while the nearby town of Houma had the lowest amongst metropolitan regions of all sizes – a mere 2.8%.

Randstad sued for misclassification
Staffing company Randstad is being dragged to a US District Court by four employees who claim it misclassified workers to avoid paying overtime. The employees were staffing consultants and talent acquisition specialists who claimed to be required to work in excess of 50 to 60 hours a week.

Northwestern protests college athletes' unionization
Northwestern has responded to the National Labor Relations Board decision to allow college football players to unionize. It has asked the board to review the decision, which has set a precedent for college athletes across the United States.

Baseball volunteers don't need to be paid, court rules
In major league baseball, however, volunteers alleging that they should have been paid for their work at All-Star Week FanFest have been denied. A New York District Court dismissed a Fair Labor Standards Act collective action, saying the volunteers were not entitled to minimum wage because the FLSA exempted those who perform services for amusements or recreational establishments.