Longtime HR managers latest to bring charges against IBM for unlawful termination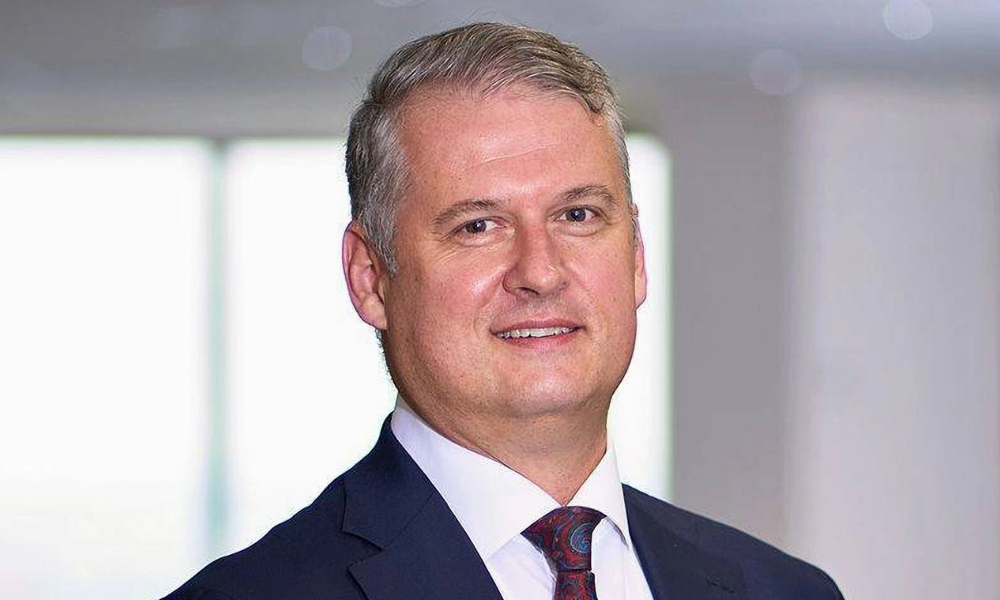 IBM is back in the headlines facing charges of ageism, and this time HR leaders are making the claims.
In a court case detailing the career trajectories of two rising stars in IBM's 500-strong HR division, an alleged pattern was revealed of terminating older employees for replacement by younger workers with much less experience and qualifications.
The plaintiffs are Pamela Wimbish and Patricia Onken, both in their 60s, both top-performing, highly recognized managers within the HR division overseeing IBM's 150,000 employees. Onken had worked for IBM for over 40 years when she was terminated – Wimbish for 20 years.
The case is the latest in a long series of age discrimination allegations against the tech giant.
More age discrimination cases in courts
L&E attorney Jim Hermon told HRD that because of the "graying" of the U.S., there are more and more age discrimination cases being brought before courts every year.
The shifting of many clerical HR roles to AI, as well as increases in the relocation of HR generalist positions overseas, are contributing factors.
"If you're a human resources generalist and were able to make a career out of fielding change of address forms and dealing with a lot of the clerical side of human resources, those jobs are being threatened," he said.
"Whether that's something that's going to be a burden that's going to fall predominantly on older employees or employees with a different skill set is an open question."
HR manager had prestigious career, then terminated
Onken and Wimbish are both suing IBM for discrimination and retaliation under the federal Age Discrimination in Employment Act of 1967 (ADEA), as well as similar New York and Atlanta labor codes.
Onken started work at IBM as a computer programmer in 1981, and worked her way up to Finance and Business Operations Manager for Corporate Learning where she earned IBM's top performance rating for four years in a row.
In 2008, Onken was promoted again to HR Strategic Business Partner, then Location Manager and HR Manager, where she earned repeated recognition and in 2022, she received IBM's "Culture Catalyst" award for her dedication, promotion of engagement and overall top performance.
Despite the accolades and being told she was the "strongest people manager" they had, Onken was let go in May of 2023, when she was given a list of people to terminate – and she was one of them.
"The people listed – IBM's best and brightest among the HR organization – were also some of the company's oldest and most senior HR partners," read Onken's statement.
Onken's role was replaced by four younger employees, according to the statement, who were allegedly appointed to the positions based on their ability to adapt to new technologies.
Top HR executive replaced by most junior team member
Wimbish was also a high-achiever and top performer in IBM's HR organization, eventually becoming an internal legal consultant and advisor to top IBM executives on how to utilize new tools and technologies.
As with Onken, Wimbish was terminated as part of a mass layoff, in April 2023. According to the court documents, Wimbish learned that the most junior HR employee on her own team, whom she had trained herself, was taking the HR Partner role and Wimbish's prior executive clients.
When questioned, IBM's criteria for selecting employees for termination was "ways of working," skills, and business knowledge: "Wimbish's direct manager advised that 'skills' were specifically 'HR skills'; 'ways of working' included use of collaboration tools such as Mural and Trello; and 'business knowledge' meant the Partner's knowledge of the IBM Business unit they supported."
No 'runway' = no job security
As part of her duties at IBM as a succession planner, Wimbish said she witnessed a repeated pattern of promotion based on age wherein qualified employees would not be offered promotions because of lack of "runway", which meant they were older.
"IBM then cut the number of employees each HR Partner supported and forced 80 percent of its senior managers and executives to only use the IBM bot and 'Center of Excellence' – IBM-speak for outsourced call centers – for their HR needs," the statement read.
The use of too little "runway" as code for an older employee was commonly used among IBM executives, according to court documents.
How HR can avoid claims of ageism
But terms like this can land employers and HR departments in litigation, Hermon said.
"Certainly, employers need to be careful when they're determining how they're going to make decisions," he said. "Be careful with the language they're selecting, and make sure that when they say something like 'flexibility' and 'skill set' or having a 'diverse skill set' they're able to articulate what that means."
Hermon stresses that while assessing the skills of an employee being considered for termination or for promotion, it's important for HR to focus on skill sets, and what their abilities are as opposed to the perception of their abilities.
Making assumptions about employee's skill sets based on age is "very dangerous", he said.
While progress has been made in tackling sexist and racist behavior in the workplace, ageism persists, said Hermon.
"I think that's where a lot of use cases start to take off. Those are the kinds of comments that human resources need to be keeping an eye open for and to counsel people against making."
Wimbish and Onken's lawsuit has been filed with the district court for Southern New York; they are seeking a jury trial.