A Washington HR director used her position to commit workers' compensation fraud, not once but twice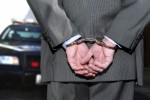 A HR director in Tacoma, Washington, has been sentenced to jail for workers' compensation fraud – twice. Deana S Cook, 40, was serving as HR manager at a landscaping firm in 2009 while she was receiving benefits for a supposed back injury, the Washington State Department of Labor & Industries reported last week.

Shortly before leaving the company, she made a claim for a thumb injury on the job, and received payments for wage replacements until 2011. However, during this time she was working as an HR director, and was discovered only after employment records happened to be compared between the state's Departments of Labor & Industries and Employment Security.

When she was discovered, Cook pleaded guilty to two counts of second-degree theft, and sentenced to 90 days in jail plus restitution of about $38,000 on top of court fees.