Workers who say they've been micromanaged are in the majority, despite everything we know about its negative effects.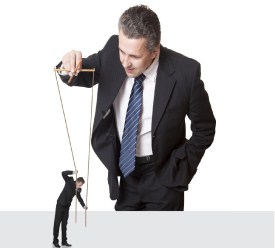 Offer job seekers a company free of micromanagement and you've already got a leg up on the competition.
Six in 10 American workers say they've worked for a micromanager over the course of their careers, according to an Accountemps survey.
Of course, micromanaging is known to decrease productivity and morale, and the majority of those who were micromanaged responded as such. But how can you eliminate it from line managers' behavior?
Accountemps chairman Max Messmer, who wrote
Motivating Employees For Dummies
, said bosses were often well-intentioned when micro-managing – although that doesn't make it any less harmful, he warned.
"Personally making sure every 't' is crossed might help avoid some mistakes, but the costs associated with failing to trust your team can have a longer-term impact," he said.
Decision Toolbox CEO Kim Shepherd told HRM about her approach: recognising that though every employee works for the company, they are also their own entities.
"We're not big on micromanagement at all," said Shepherd. "We like to micro-train and macro-manage, because if you hire right, and you're hiring good people, they'll manage themselves better than any manager could
manage them."
Though she does have a small leadership team, all leaders take an open-door, ready-to-listen approach.
"We have a bit of a flattened hierarchy," she said. "To me it's just common sense. My job as CEO doesn't make me more important than anyone else."
How do you prevent micromanagement in your organisation?