A workforce comprised primarily of high school-aged workers could be a nightmare to manage. Here's how McDonald's keeps them engaged – and excited.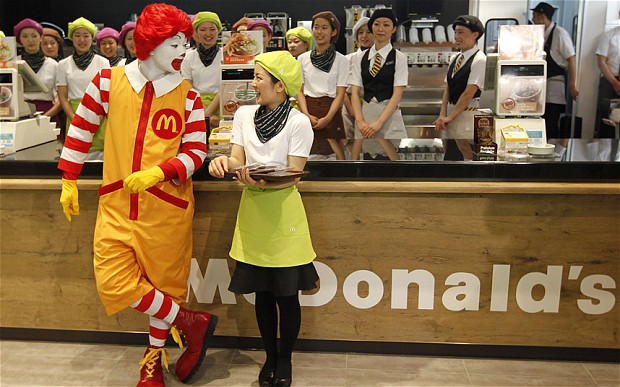 A multigenerational workforce can be difficult for any organization, let alone one where 50% of employees are 18 years old or younger. McDonald's, however, chooses to view this not as a challenge, but as an opportunity – in fact, 65% of its senior leaders started their career path as an entry-level crewperson.
In order to maximize the energy and talents of its young workforce, McDonald's prides itself on an employee value proposition (EVP) centered on a robust reward and recognition structure.
This takes many forms, including:
An annual National Hiring Day, where it welcomes applicants to its restaurants to learn about opportunities and hires thousands of new candidates
An employee of the month award
An outstanding restaurant manager award
A Ray Kroc award given to an elite number of top performers and a chance to discuss local and regional concerns with senior management
"It's a chance to connect with top performers, get a sense of their view on things, and talk about the business," said Chief People Officer Ken Jillard.
Some of the changes resulting from these meetings include a switch from "functional, pretty bland" uniforms to Lululemon-inspired outfits, as well as more liberal policies regarding tattoos.
Of course, no youth outreach would be complete without a social media component. The company is about to unveil a new smartphone app called "MyMcD," which will showcase new products and promotions, highlight top-performing employees and restaurants, and allow workers to send feedback to the organization.
"I know with my kids, I can pick up the phone and call them, but they won't answer. If I send an email, I might hear back in a week or two. But if I text them, I get a response in about ten seconds," said Jillard. "It's bizarre to me, but I knew that if you want to keep in touch with young people, you have to figure out how they talk."
For more,
click here
.