HRM chatted to a leading HR professional about the organisation's transformation and the role her team played in achieving that change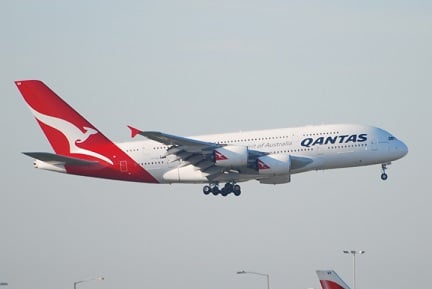 In recent years, Australia's flagship airline has undergone a remarkable transformation in reputation and financial performance.
HRM
sat down with Trudie Harriman, head of HR in the airline's customer and commercial relationships arm, to discuss HR's role in the regeneration of Qantas.
HRM: What initially attracted you to a career in HR?
TH: As a teenager, I enjoyed my economics class more than any other, and my astute teacher suggested that the HR aspect of a workplace may be suited to my interest in people.
The Industrial Relations landscape of the 1990s was a very interesting time, and I was very passionate about the idea of workplaces driving greater engagement and fairness from within.
HRM: Can you outline your current role at Qantas?
TH: I'm lucky enough to partner with a team at Qantas who are at the forefront of change within the business.
The focus in our Commercial space is to build a great team who develop world-class relationships in order to deliver value for Qantas and our customers.
My role is to enable this vision by leading the people agenda to drive a high-performance culture with a real commitment to a strong performance and capability framework.
My team is committed to achieving high engagement through a focus on coaching, feedback, development and a positive employee relations environment.
HRM: Qantas has had a remarkable turnaround in the last 12 months or so, both financially and also in terms of reputation. As an 'insider', what do you put that turnaround down to?
TH: A strong, consistent commitment to the vision and strategies for the Qantas group from our senior leadership team, and strong support for all initiatives in alignment with the vision.
The Group Management Committee has steadfastly supported the change we needed to make, despite the many challenges we face in the aviation industry.
I might be cheeky and say I think Qantas' people have seen us achieve record net promoter score (NPS) levels throughout the last 18 months of transformational change and have consistently maintained a strong reputation in the market.
HRM: The company's HR team was recently named 'HR Team of the Year' at the Australian HR Awards, so clearly others are noticing this turnaround, and HR's role in it. How critical has HR been in this transformation?
TH: We've been fortunate to participate in change at all levels of the transformation plan and were given quite a broad scope to do things differently.
We've invested a considerable amount of energy in partnering with the business to support the overall change design and planning as well as supporting the critical culture change we were looking for.
We supported leveraging what has been a wonderful tradition and commitment to the organisation with a new energy and commitment to becoming a more efficient and dynamic Qantas through engagement initiatives, a focus on communicating honestly with our people, and continuing to support important development initiatives for our leaders and teams.
HRM: Changing structure and process is one thing, but changing mindsets and culture is another. How has Qantas handled this?
TH: I can call out many critical initiatives that have supported our culture change, but one that really stands out would be a program we have consistently supported over the last couple of years call 'The Next Step'.
For us this program is about connecting to our strategy, a deeper understanding of where our business is at and, most importantly, a reconnection to why we joined Qantas in the first place, and bringing the passion so many of us have for Qantas to the fore.
It has also supported the incredible customer-centricity throughout our organisation and allowed us to remember why we are here.
At the end of the day, planes don't connect people from one destination to another; it's our people connecting Australians to destinations all over the world.
HRM: What role has staff training and L&D played in this transformation?
TH: We have a very clear and well-understood change management approach at Qantas, and at the very heart of that approach is a commitment to understanding the impact of change on people and how we can develop people to meet the challenges of today and tomorrow.
In the commercial teams, we are re-examining how we develop people and ensuring that all development is supported by a strong learning culture, clear capability and performance frameworks at all levels.
We are investing in developing our leaders as coaches and supporting far more constructive adult learning opportunities.
We are finding formal training is being asked for less often than ever, as people increasingly value on-the-job development, coaching and feedback from their leaders.
More like this:
Mark Zuckerberg pledges 99% of Facebook shares to charity
HR employees arrested in $2.1M fraud case
$600M union deal for major car manufacturer