If HR is going to add real value to the business, then we need to understand what drives successful salespeople – because they're the ones making money for the company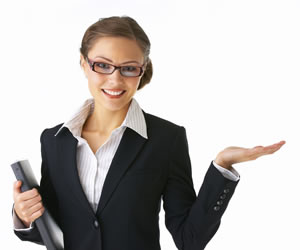 HR and sales may be worlds apart, but if HR professionals are going to add real value to the business, then they need to understand what drives salespeople to success – because they're the people who ultimately make money for the company.

An understanding of your own thinking, and the ingrained thoughts and behaviours of people you deal with every day, can help HR understand the mindset of a 'great salesperson', said Michael Morgan, CEO, Herrmann International Asia.

One way of doing this is through the Herrmann Brain Dominance Instrument (HBDI), which is a 'thinking styles assessment' that informs the Whole Brain approach – it's a way of analysing an individual's thinking preferences in a series of quadrants (factual, conservative, imaginative and emotional).

"Whole Brain Thinking gives salespeople new and different ways to think – instead of relying on the one way of thinking they feel most comfortable with – which helps people learn to think better and results in better performance and better results," Morgan said.

"It allows a salesperson to understand how a buyer thinks, giving them insight into how the sales decision might be made and providing information on the right way to achieve a successful result."

For example, a sales professional who has a strong preference for process-driven thinking, may struggle with clients who are looking for increased contract flexibility or non-traditional product solutions.

"Once the person understands it's a 'matter of preference'… they can learn how to leverage the methods they're comfortable with, such as step-by-step problem solving and precise planning, to not only tackle the issue but even get excited about the challenge," Morgan said.

From a HR perspective, this employee's clear preference for methodical, consistent procedures and processes should also be taken into consideration. For instance, it doesn't make sense to place them in a role that routinely changes, or to expose them to shifting rules and responsibilities.

"If HR leaders can adapt their training approach, they will effectively enable teams to better thinking, better performance and better results, all of which drives both the sales workforce and the overall company," Morgan said.