It may defy popular opinion, but the airline with the worst reputation as a workplace just happens to make the highest profits in the industry. Coincidence?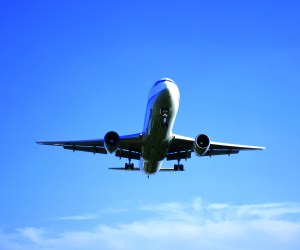 Southwest Airlines has long positioned itself as the friendliest airline. Famous for showing as much dedication to the wellbeing of its staff as its passengers, Southwest has never cut jobs or wages. This year, the airline will contribute about $228million to employees through its 40-year-strong profit sharing plan, its largest ever contribution. Employees own more than 4% of the company's shares. Last year alone, Southwest spent more than $1billion on employee benefits, on top of base salaries.
"We had a great year in 2013 because of their collective efforts and contributions toward Southwest's success and profitability," said CEO Gary Kelly on the airline's profit sharing plan.
But the airline spends a higher proportion of its costs on labor than its publicly listed competitors, an analysis by Quartz found: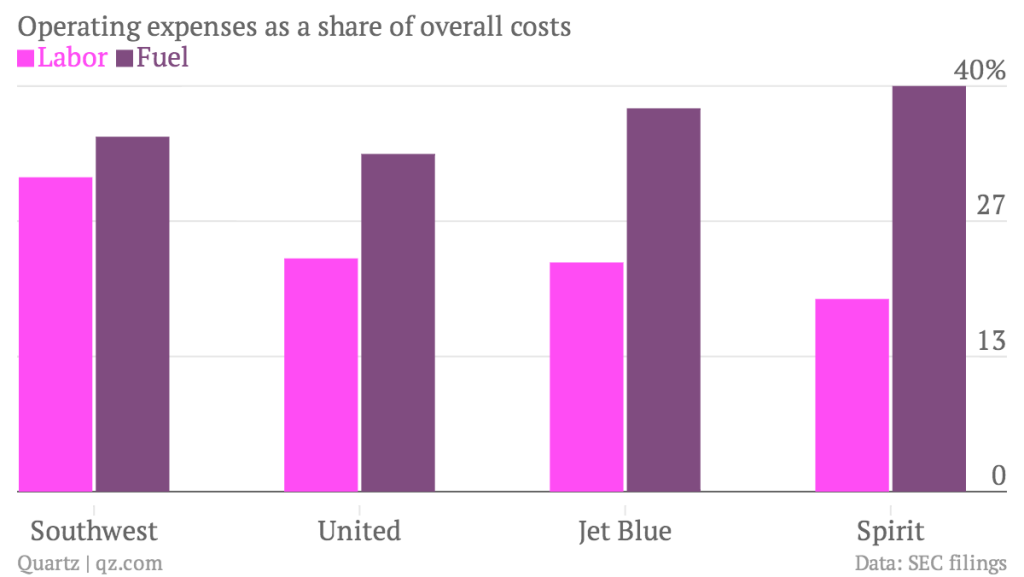 If indeed a high investment in staff was key to a company's success, then surely Southwest's profit margin must be higher than its competitors, too, right? It turns out that maybe, that's not the case. As of December 31, 2013, Southwest's profit margin was respectable in its industry, but less than half one competitor, Spirit.
Airline profit margins as of December 31, 2013 SEC filings
Southwest: 4.79%
United: 1.5%
Jet Blue: 3.44%
Spirit: 10.28%
Notably, Spirit Airlines has the lowest employee satisfaction ratings on Glassdoor, with an average star rating of 2.4 out of 5, and only one in three raters approve of CEO Ben Baldanza. United is rated 2.9, JetBlue has an average 3.5, and Southwest can boast 4.2 stars and a 90% CEO approval rating. The numbers clearly aren't corresponding to profits for the airline, though.
Spirit did not respond to questions, and Southwest declined to comment.