Canadian weight loss business Herbal Magic has closed stores after allegedly telling employees to print off closure signs and lock the doors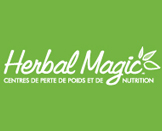 The weight-loss business Herbal Magic has closed all of its stores across central and eastern Canada and laid off workers which has led to negative stories appearing in the press about how employees were treated.
The firm confirmed Friday that 41 of its stores have been taken over by a secure lender but others have been closed immediately. CBC reports that an Ontario employee claimed on Twitter that employees had been let go without warning or severance.
Global News says that it has seen an email, allegedly sent to employees which read: "Please print out, put on door immediately and lock the centre door." The email went on to say that document shredders would be visiting the centres and that staff should "avoid client interaction" until a company conference call had taken place.
The company has put its eastern Canada operations into bankruptcy and has been suffering credit issues for at least a year having explored creditor protection last year.
While the exact details of how employees were informed and subsequently treated is unclear and reported by third party news outlets relying on information from individuals; the story does highlight the potential for lay-offs to cause considerable embarrassment to companies.
While it is not always possible to inform staff in person of the decision to close a business or some locations, the way that the news is communicated may warrant an extra degree of diplomacy and empathy when it is done via email or conference call.
Additionally it is advisable for team leaders, such as store managers in this case, to have some guidance on how to deliver bad news as part of their training, especially where a physical presence from head office management would not be possible.
Workers who have been laid-off are never going to be the employer's biggest fans but the way that job losses are handled at every stage limits the likelihood of negative stories appearing in the press.