Some candidates will go the extra mile and embellish their credentials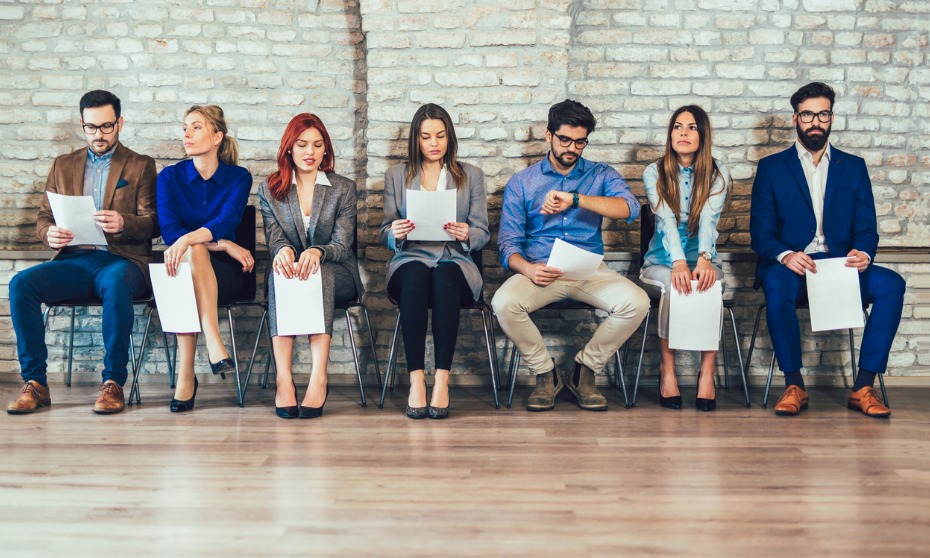 Whether you're submitting a one-page resume or 20-page portfolio, your profile on paper speaks volumes about your experience and character as a job candidate.
Your CV is your first virtual 'handshake' with the recruiter. It's no surprise then that some applicants will go the extra mile to embellish their credentials for a chance at that dream job. HRD has compiled the most over-the-top applications shared on Quora.
Divine intervention
"In the advertising world, candidates for creative positions are judged more closely on their portfolios than their resumes ... I've seen a lot of bad ones in my career, but one stands out as a singular example of clueless pretension."
"On his resume, he listed his current title as: 'Copywriter extraordinaire.' Strike one for unoriginality and cheesiness. His education: 'My talent is a gift from God.' Strike two, for multiple reasons. He did have some sort of unrelated degree, but no ad school or copywriting classes, which he could have used. Not sure which God he worships, but that deity was clearly not an ad person."
Average intelligence
"'I look forward to raising the average intelligence of your company.' This was the third sentence in the resume, and this sentence irritated me so much that I had to take a second to process it and examine my motivations."
"This guy was looking for an entry-level job as a junior software engineer after having just completed a coding boot camp with no real prior work history. To say that you 'look forward to raising the average intelligence' can mean a few things. The simplified version is that he thinks, without having ever met anyone on the team, that he was going to be more intelligent than half of them."
Morale booster
"I received a resume from someone who had recently graduated from high school. They had one job on the resume and their job title was Director in Charge of Company Morale at a prestigious local law firm."
"Turns out his Director in Charge of Company Morale Position entailed him going out each morning and getting coffee for all the partners. He said without their morning coffee, morale was very low."
"Best belly laugh in an interview ever. I hired him. And he worked out well because he found a way to place a positive attitude on everything he did, however menial the task."
Even before there was Java
"Candidate claimed, in 2000, 10 years of Java experience … Java whitepaper came out in 1995."
'I've excelled at everything'
"When looking to fill a Vice President position at a large PR firm, I got three resumes that mentioned the candidate was a member of MENSA. Most pretentious: Resume no. 3 mentioned MENSA in accolades, but the cover letter was the most impressive part. It said: 'My IQ is XXX, and I have been a member of MENSA since age XX. I've excelled at everything I've ever tried – from archery to advanced physics to public speaking. I'm a black belt in XXX, a concert violinist and I'm planning to climb Mount Everest in 2019. As you can see, I am good at anything I try, so this job will probably be the easiest thing I do this year."
The 17-page CV
"This person sent a 17-page resume. The applicant was a woman in her 40s who listed every single thing she had ever done. Seminar on art appreciation in 1987? Listed. Scuba certification in Australia in 1993? Listed. Six months working as a nanny for a 12-year-old girl in upstate New York in 1999? Listed. Page after endless page of it."
'Nuff said!
"One resume I recall seeing had this across the top of it, just under the candidate's name and address: 'WHY YOU NEED TO HIRE ME NOW'. I didn't take the time to read his reasons why I needed to hire him now; I tossed his resume into the trash immediately. I know that it's hard to make your resume stand out from the others, but if you're going to pull those kinds of stunts you're not likely to make a positive impression on your potential employers. You come across like an entitled brat."