Be good to the media, and the media will be good to you. Keep these tips ready for when the press comes knocking at your door.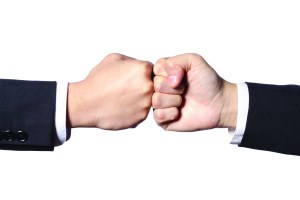 It isn't uncommon for executives to deal with the media. Discussing new initiatives and procedures is great exposure, and can also be a morale booster for employees. Other times, media and organisations will meet under less savoury conditions, such as fallout over IR disputes or other blunders.
Media opportunities in this case provide an organisation the chance to respond, telling their side of the story. In many cases, a lot will be riding on these interviews.
Often, the consequences can be greater than anticipated. Nicole Reaney, director at InsideOut PR, stated that an organisation's reputation takes years to build, but can be shattered within moments due to bad publicity.
While some might say HR should never be the PR face of a company, and the issue should be escalated to a higher authority such as the CEO, there are some circumstances where they will be the most suitable person to take the questions. Moreover, their work behind the scenes in regards to preparing staff for the media is also important.
Key HR takeaways
Sovi Communications provided five top tips to help make the most out of your media opportunities:
Get training. Poor media performance can be damaging to the business. In addition, a poor interview can mean the results never see the light of day if the content provided simply wasn't good enough. Professional media training costs, but going in unprepared costs more.

Prepare your work space. Just as when you invite guests over to your house, you want to make a good impression when inviting the media into your work space. Ensuring the work space is tidy and reflects the organisation's culture is important before letting snap-happy journalists into your domain.

No such thing as 'off the record'. The reality is, even when a journalist is being friendly, their job is to get a good story. Good journalists are professional and courteous at all times, and you should be too. If you start making off-the-cuff jokes, media professionals can only assume that is how you are wishing to be presented.

Keep staff in the loop. Media coming into the office can be exciting. However, walking into the office and seeing cameras everywhere and the lighting crew taking a break at your desk doesn't do a lot for morale. Keep staff in the loop about when media professionals are coming to the office so they can prepare accordingly.

Conduct a location/backdrop audit. It is beneficial for both your organisation and the media that some good branding and signage is present in the backdrop of any photos or videos. Before the media arrives, make sure all visible branding is up to date and in good condition. Have a location prepared so time isn't wasted looking for a place to shoot.