Bizarre questions don't help anyone in the hiring process – but original ones do. Here are five to try next time.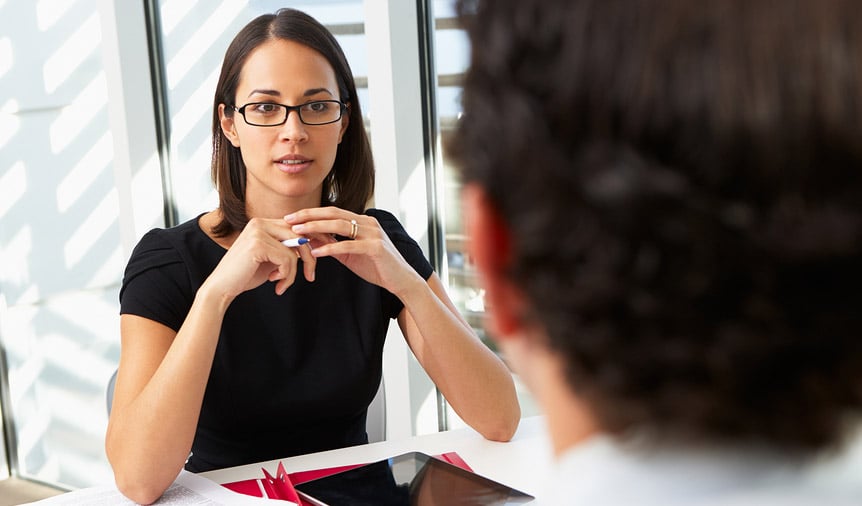 Every HR professional knows the potential cost of a bad hire – and it's sickening – so why not think outside of the box to gain a better insight?
No, we're not suggesting you turn to the silly interview questions that some companies have
rightfully banned
but you could test out these original – and actually helpful – questions next time.
What was your biggest failure and who was responsible for it?
"This is an enlightening question because naturally people don't want to talk about their failures during an interview," says CEO Shashi Upadhyay. "However, this question forces a person to be reflective and honest about a past experience. What they say usually reveals a lot about their personality."
You've seen the office. What would you change?
VP of HR,
Nancy Devine says this on-the-spot request is good for two reasons:
"First, it gives us the insight into the candidate's ability to fit into our already defined sales culture, one that is also quite quirky," she explained.
"Second, candidates' answers show us if they have the ability and bravado to express an opinion on the spot, a skill which is essential to the 'insight selling' process. Not only does this help us eliminate candidates who can't think on their feet, we sometimes get some cool ideas about how to change the office!"
Who's your favourite author? Why? What's the last book you read? What's the next book you want to read? Do you travel? What's your favourite city? Why? What's your favourite country? Why?
According to HRD Jeremy Lopez, rapid fire questioning is a valuable – albeit intimidating – interview tool.
"
Fast, snappy questions help determine a candidate's knowledge and opinion on certain topics, and also gauge their ability to handle the stress of a fast pace," he said. "By asking rapid-fire questions, [employers] gain a better idea of whether the interviewer is telling the truth (and what they genuinely believe) or instead telling them what they want to hear (stock answers)."
If you were building a website, how would you design a forgotten password authentication process?
Okay, so this one is a little specific but CTO (Chief Technology Officer) Dave Messinger says it's ideal for tech-orientated applicants.
"
This is a question that we ask certain candidates in the interview process because their answer provides us a solid understanding of how they troubleshoot and problem-solve," he revealed.
"We are looking for candidates that think of how they can use existing, pre-packaged technologies and skills to solve problems, instead of starting from scratch every time, a skill that is practiced on the job every day. We're more interested in hearing about their thought process than the viability of their answer."
Why do you want to work here?
"We ask this question before we bring any candidate into the office for an in-person interview," says CEO Jacob Jaber. "It's a simple question, but it never fails to indicate whether or not someone is worth meeting in person. One of our core values is company culture and people and this question is the simplest way to tell whether or not the person is the right fit for our company."