Adult obesity is increasing globally and HR leaders are facing more employee health and mobility issues related to obesity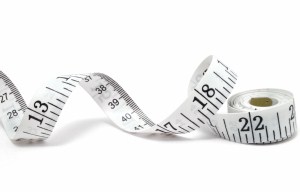 There is debate around the world around whether obesity is a disability, but a Danish test case could see all of the European Union adopt the court's decision.

A test case will be heard by the European Court of Justice this week, with the judges considering the suit brought child-minder Karsten Kaltoft, who was fired by his local authority in Denmark for being unable to perform his duties due to his size. Kaltoft, who weighs about 160kg (350lb) was reportedly unable to tie his charges' shoelaces.

If the case is successful, employers around Europe would have to accommodate overweight workers.

"Obesity, however it will come to be defined, would need to be approached just like any other physical or mental impairment, preventing an employer from treating an employee less favourably. This would include the ability to dismiss," London-based lawyer Audrey Williams said. "Access to the office and seating arrangements may have to be reviewed. Might obese employees need preferential access to car parking?"

According to a Memorial University study from this year, about one in five Canadians are currently obese, but that is expected to increase to one in four by 2019, and at that time half of Canadian provinces will have more overweight or obese adults than normal-weight adults.

Toronto-based employment lawyer Casey Dockendorff told HRM that human rights legislation was being interpreted more broadly by the courts with judges and arbitrators looking at the issue in a social context.

"We're going to continue to see some developments on it, and it's definitely something people need to keep an eye on," Dockendorff said. "This whole notion of a perceived disability is really starting to come to the forefront."

A 2012 Ontario case found an employee was discriminated against on the grounds of "perceived obesity", along with a number of other grounds. Although the man was not obese, his coworkers and manager treated him as if he were and this was sufficient for the court to uphold the complaint, however, there was very little analysis of the issue.