The billionaire partly responsible for the world's largest professional networking platform says employers need to shift their thinking.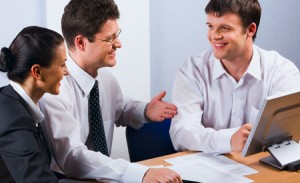 Most HR managers will have lost a valued worker thanks to LinkedIn-related recruitment but now the site's co-founder is offering some sage advice to anyone who wants to stop it from happening again.

"The employer-employee relationship is based on a dishonest conversation," says Reid Hoffman – employers make promises they can't keep and employees, who've come to expect as much, "fail to fully invest in their current job because their scanning the marketplace for new opportunities."

"As a result of this dishonesty, employers continually lose valuable people," he adds. "It's time to rebuild the employer-employee relationship."

Now, Hoffman is proposing a new "relationship framework" in which employers, managers and employees all make promises they can actually keep.

"Stop thinking of employees as family of free agents," says Hoffman, "start thinking of employees as allies on a tour of duty."

Allies

According to Hoffman, the first step to effectively putting this framework in place is to see your employees as allies – therefore, an employment contract should be an allegiance – in other words; "employer and employee develop a relationship based on how they can add value to each other."

"Employees invest in the company's success, the company invests in the employees' market value," he elaborates. Once this is established, both employer and employee can "risk" committing to each other over the long term to pursue bigger pay offs.

Tour of duty

Secondly, Hoffman suggests employers should shift the structure of employment contracts to "focus on honourably accomplishing a specific, finite mission."

"A tour of duty has a specific mission with a realistic time horizon," explains Hoffman. "For example, 'Ship this product in 18 months.'"

He adds that a "tour of duty" must be written down and agreed to by both employee and employer and should promise specific career benefits to the worker.

"Everyone commits in smaller steps and the relationship deepens as each side proves itself," says Hoffman.