Card games are all in a day's work for employees at this Canadian company, which uses tournaments to bring staff across all levels together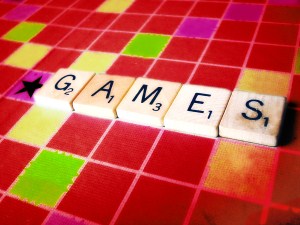 Employees at Canadian talent management company Halogen have found an easy way to create rapport with each other: over a simple card game.
Euchre, a strategic game that bids teams of two against each other, is a popular schoolyard pastime in Ontario, and it's also the solution to a unique workplace challenge for Halogen.
In recent years, the 14-year-old company found that the workplace dynamic was no longer what it used to be, after some years of rapid growth. So a social committee was charged with the task of developing a voluntary activity that would network people across the company's Ottawa headquarters.
"What we recognize is that we don't know everybody the way we used to three or four years ago," said Halogen vice president of HR, Dominique Jones. "We were trying to connect people cross-functionally. We were also looking for things you can do that are not after hours and that don't take up a huge amount of time. "
A brainstorming session resulted in the development of a euchre tournament system. Every day, players take half an hour to engage in the weekly activity at whatever time suits them and their opponents. Anybody in the office can sign up to play, and software developed in-house will automatically assign them to play against people that they are less likely to have interacted with before. That arrangement often gives entry-level staff the chance to have quality time with executives, including the company's president.
"Our president is one of the most competitive euchre players – and he's quite good," said Jones.
Halogen's social committee is heavily involved in company culture, and is in charge of organizing plenty of events both during the week and after hours. But what of the staff that perhaps aren't so keen on fun and games in the office?
"We don't force people to have fun, and the way that we set up all of these activities is completely voluntary," Jones said. "Some people participate in absolutely everything; others pick and choose, and others choose not to be involved at all."
The company's next big activity is a winter Olympics celebration, which will see the headquarters turn into a quasi-sporting hub as staff demonstrate their athletic prowess.
You might also like:
Motivating staff the European way
Happiness is a warm co-worker
Kooky companies that pay their office workers … to ski