Employers are left with little wiggle room as the ADA and the PDA offers comprehensive protection to all expectant employees.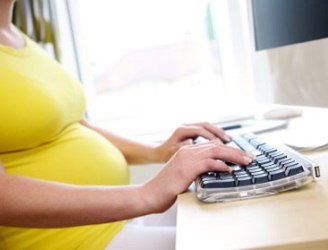 The Equal Employment Opportunity Commission (EEOC) has once again updated its guidelines on accommodating pregnant employees and while the long-winded amendment might sound complicated, it actually makes things a little clearer – sort of.
The problem with the new guidance is that is splits employers' obligations over two separate laws – the Pregnancy Discrimination Act (PDA) and the Americans with Disabilities Act (ADA).
Pregnancy Discrimination Act
The PDA requires employers to treat pregnant women in the same manner as other applicants or employees who are similar in their ability or inability to work.
"The problem with it is that it leaves wiggle room for employers to get out of accommodating pregnant workers as long as they can prove that they don't accommodate other employees who suffer from afflictions similar to those of pregnant workers," says employment benefits expert Christian Schappel.
That's where the ADA comes in, covering any remaining "wiggle room" left by the Pregnancy Discrimination Act.
Americans with Disabilities Act
The EEOC's guidance explains that while pregnancy is not a disability in itself, pregnant employees may have temporary impairments that qualify as disabilities under the ADA.
A multitude of afflictions can be brought on by pregnancy, including carpel tunnel, sciatica and stress – employers are therefore obliged to provide reasonable accommodation to individuals whose
pregnancy-related impairment is an ADA-recognized disability.
Joined forces
Combined, the two acts offer comprehensive protection to pregnant employees, which – simply put – means employers should do everything they can to accommodate.
"Bottom line: The only way to safely get out of having to accommodate a pregnant individual in need is to prove — beyond the shadow of a doubt — that doing so would create an "undue hardship" — and that's not easy to do," says Schappel.
"In other words, be compassionate and try to find a reasonable accommodation if they're hindered on the job in any way," he adds.
More like this:
HR: overworked and under-prepared?
How are organizations improving leadership development?
Exclusive: HRM's one-on-one with Nestlé CEO