HRM reveals exactly how one family-run business built the best employee engagement strategy in Canada.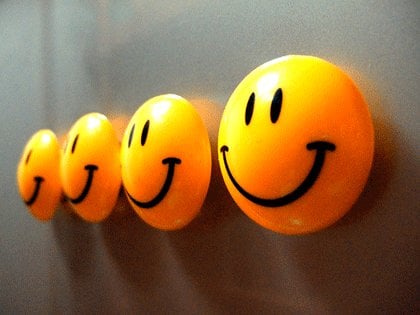 In September, the Canadian HR Awards celebrated the incredible achievements of high-flying HR pros in a widely acclaimed gala held at Toronto's Liberty Grand – but have you ever wondered what the winners did to deserve their accolade?

Here, HRM Online offers insight into what each winner has achieved and why the judges deemed them the best of the best.

Award: Best Employee Engagement Strategy

Winner: Hughes Petroleum

HR manager: Melissa Fisher

Sponsor: Venngo

When the HR team from Hughes Petroleum stepped onto the stage to receive their award for Best Employee Engagement Strategy, HR manager Melissa Fisher couldn't believe it:

"Words can't explain how it feels to win," she said. "We're a company of just 225 employees and as a company of that size we don't have a massive budget to do things for our employees so to get recognized for what we've done – it's amazing, it's awesome."

While the relatively small number of employees can bring some budgeting challenges, Fisher told HRM that the company's determination to hang-on to a small, family-style culture is a huge driver.

Hughes Petroleum began as a family business and, according to Fisher, prides itself on maintaining that close-knit company culture – "We believe investing in our people is key for continued success," she said.

Strategy

The family-owned fuel distributor says its four-pronged approach to employee engagement is the reason they continue to "attract, develop and retain the best people in the industry." The approach covers performance rewards, training and development, team building and employee incentives.

Rewarding performers

Whether it's a simple thank you card or a free ticket to see their favourite sports team – high performing individuals at Hughes Petroleum are regularly rewarded for their efforts in a variety of different ways.

"Everyone who manages people focuses on recognition, ensuring employees receive specific positive feedback at least every 7 days," Fisher told HRM. Also, the company's internal peer to peer recognition system also lets colleagues share positive kudos.

The "Station of the Month" program sees the front line team race to win a 6 ½ foot trophy and the chance to secure an all-inclusive five-day trip for two.

One employee's name is drawn annually and the employee chosen fills out a survey to determine what kind of trip they enjoy, explained Fisher. "At the annual Hughes Family BBQ we will reveal where and when they will be taking their trip."

Training and development

All new employees are inducted with a 90-day, supervisor-led program to ease transition and help workers feel welcome, reveals Fisher.

The company also conducts regular performance appraisals and clearly maps future career progression so all employees know exactly where they are and where they're going.

Team building

Annual group functions – both company wide and at individual locations – give employees the opportunity to socialize and build relationships with one other, revealed Fisher.

To add to that, the company's monthly employee newsletter combines essential corporate information with employee celebrations and fun anecdotes – ensuring the team remains tight.

Incentives

According to Fisher, Hughes strives to provide all its employees with the very best incentives, including annual salary increases for all employees, 100 per cent employer paid benefits plan, a referral bonus, an enviable work-life balance and a significant discount on gas.

Family first

Adhering to the idea that it's not always business first – Hughes Petroleum tries to accommodate the needs of each employee – particularly if they need to be flexible for family reasons.

"We offer extended leave of absence for employees wishing to travel or visit their country of origin, and for other reasons as well," revealed Fisher. "For example, new Canadians often request extended leave so they may return to their home country for extended visits."

The company's president, O'Ryan Hughes explained the logic behind offering extended leave; "They save up so much money to do it; they cannot go back for only two weeks. Some of them save for two years to return home to see their families."

And it really works – Hughes is on track to reduce turnover rate by 150 per cent over previous years and in an industry where 200 per cent turnover is not uncommon, only 12 per cent of Hughes team members said – anonymously – that they plan to leave within 12 months.