As of July 1, anyone with employees in the Golden State will have to comply with rigorous new rules – here's what to expect.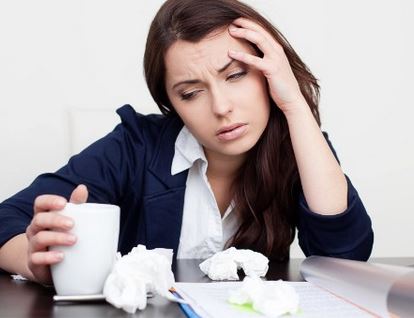 Next week, the California Healthy Workplace Healthy Family Act of 2014 will finally come into effect and employers will be forced to provide paid sick leave to all of their staff – here's a reminder of what's in store.
Size matters
Actually, it doesn't. While California will become the second state in the country to impose a mandatory paid sick leave policy – beaten only by Connecticut – there's one big difference.
"The Connecticut law only applies to large employers – those with 50 or more employees," explains labour lawyer Sachi Barreiro. "The new California law will apply to all employers regardless of their size."
So, come July 1, almost every employer in the Golden State will have to comply with a set of strict guidelines. Here's what to remember when revising your sick leave policy:
Employees who work at least 30 days in a year are eligible to receive paid sick leave
There are only a few, very specific exceptions to this rule. According to Barreiro, this includes employees covered by "collective bargaining agreements, certain individuals employed by air carriers, and employees of the California In-Home Supportive Services Program."
Employees will accrue one hour of paid sick leave for every 30 hours worked
Employees begin accruing sick leave immediately but can only use it once they've worked with an employer for 90 days, says Barreiro.
After that, paid sick leave must carry over from year to year although employers are permitted to place a 48-hour or six-day cap on accrual.
"To avoid the administrative hassles of the accrual and carryover requirements, an employer can make three days of paid sick leave available to each employee at the beginning of each year," she adds – employers do not need to pay out any accrued sick leave when a worker leaves the company.
Employers can limit use of sick leave
"Employers can limit an employee's use of sick leave to 24 hours, or three days, per year," reveals Barreiro. "Employers can also require employees to take sick leave in at least two hour increments, but not more."
Employees can take leave for multiple reasons
Employees are entitled to take paid sick leave for their own health condition, the health condition of a family member, and if they are victims of domestic violence, sexual assault or stalking.
Employees must be kept informed
A
sick leave poster
– available from the California Labor Commissioner – must be displayed in the workplace, the amount of available sick leave must be recorded on each paystub and a three-year record of sick leave use and accrual must be kept by employers.
More like this:
Offices: trading in high-rise for hipster
Why payroll is of utmost importance
International 'Take Your Dog to Work Day' approaching