Technology has made huge changes in recruiters' roles, but they're still neglecting valuable sources of information, one expert says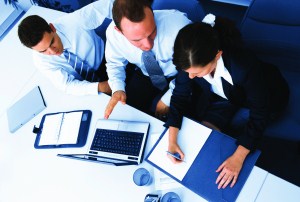 LinkedIn and other social media has changed how recruiters work, from finding new contacts to following up on old colleagues. However, one
recruitment
expert says the industry is ignoring one of their best resources – the hiring manager.
"Hiring managers can be a tremendous source of ideas, intelligence, and potential candidates, if you build the relationship the right way," ManpowerGroup Solutions RPO specialist Elizabeth McCrea Theodore says. "The process of engaging and educating hiring managers will help you develop a deeper understanding of them, the industry, and the marketplace."
She suggests three steps in building relationships you can rely on.
Educate hiring managers
Theodore says hiring managers often have just a basic understanding of how sourcing and recruiting work, and underestimate the nuances and complexities of how to find candidates.
"One of the best relationship-building techniques we have is the ability to share how the process works, and more importantly, how hiring managers can add value to the process," she says.
Tap their expertise and ideas
The perfect time to begin doing this is during the intake/discovery call, Theodore says.
"This initial conversation is a critical building block to your sourcing strategy," she adds. "Hopefully you are already in the habit of conducting thorough intake calls because you need that exchange of information to set yourself up for success and to manage hiring managers' expectations in the process."
Some recruiters don't ask the right questions so end up with just surface or basic information. Press for thoughts and ideas about finding talent, selling opportunity , and leads of people who may be a fit. "Make sure to specifically ask for referrals to people who might not be actively searching for a new role," she says.
Expand to the social network
Connect to your hiring managers on LinkedIn and other social sites and find out what groups they belong to that they could help you access.
"Ask to share the job with their network and for introductions to people outside of your established network," Theodore says.