High-flying HR professionals across the country are raking in multi-million dollar salaries, but who tops the list?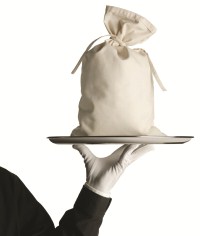 Unsure which company is best to expand your career in HR? Try these on for size. Here are three of America's highest-paid HR professionals – how much they earn and how they got there.

Daniel E Walker: $20,201,219
Walker left his eight-figure position as Chief Talent Officer at JC Penney in April, but we couldn't help including the highest HR salary we've ever seen. A bachelor in psychology led him to begin his career in military intelligence before his first human resources job at Macy's in the 1970s. Apart from serving the HR departments of Apple, Gap and General Mills, he has also founded three of his own HR companies.

Benito Cachinero-Sanchez: $5,608,780
With a diverse array of interests and international background, Cachinero-Sanchez has served as Senior Vice President – Human Resources at DuPont for nearly three years. Born in Spain, he holds master's degrees in sociology and demography, as well as one MBA and a bachelor's degree in political science and sociology.

Martha A Burger: $5,350,122
At 60, Burger has been Senior Vice President – Human & Corporate Resources at Chesapeake Energy Corp for six years. Her salary has been built up over two decades, having climbed the ladder at Chesapeake since 1994.

And if your sights are set overseas, you may still be able to expect equally glimmering prospects. India's top HR director position boasts a US$12,039,550 salary at GlaxoSmithKline Pharmaceuticals. Meanwhile in Germany, the HR chief at Volkswagen Ag earns US$9,661,550.