An online petition is calling on an extra perk which employees say is small but could actually cost the company dearly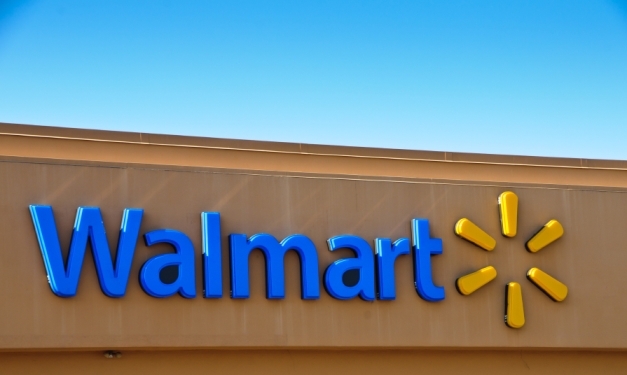 (Bloomberg) -- After successfully lobbying Wal-Mart Stores Inc. to raise wages, labor activists have a new demand: Give employees a discount on food. For the world's largest retailer, that could cost more than $400 million.
Wal-Mart currently offers workers a 10 percent discount on all merchandise except the vast majority of food. Fruits, vegetables and some snacks are the only food items included in the promotion, unless they're on sale. Some employees want more groceries to be included in the discount, noting that competitors such as Target Corp. and Whole Foods Market Inc. already offer that perk.
"It is ridiculous," said Janet Sparks, a Wal-Mart employee in Baker, Louisiana, who's been active in labor groups pushing for higher wages. "You can get a 10 percent discount on cat food, but if I buy tuna or chicken, I get no discount."
A group of Wal-Mart workers started an online petition last week calling on the company to expand the discount, and it's received almost 13,000 signatures from employees. The group, which isn't affiliated with a separate organization financially backed by the United Food and Commercial Workers International union, plans to take the petition to store managers and executives this month.
Company Surveys
Wal-Mart already offers the food discount during the holidays -- the period between Thanksgiving and the end of the year -- but the employees are seeking to extend it year-round. In response, Wal-Mart said it has surveyed employees on what they would like the company to offer and the potential perk doesn't rank as high as other benefits.
While a food discount has been mentioned by workers, higher wages, better scheduling and more regular hours were a bigger priority, said Kory Lundberg, a spokesman for the Bentonville, Arkansas-based company.
"Wal-Mart is investing $2.7 billion dollars in its associates this year and next in higher wages, better training and more scheduling control," he said. "In addition to offering quarterly cash bonuses to hourly associates, Wal-Mart also offers a 401(k) program with a 6 percent company match. We think these benefits, along with some of the highest starting wages in the industry makes Wal-Mart a very competitive employer for top talent in the retail industry."
Potential Costs
For a company of Wal-Mart's size, a seemingly small benefit can add up quickly. The 10 percent discount would be spread out over 1.4 million U.S. employees, more than the population of San Diego.
The average U.S. household with an annual income above $20,000 spends more than $3,000 a year on food at home, according to the Bureau of Labor Statistics. If all Wal-Mart employees took advantage of the proposed benefit and purchased their groceries at work, it could cost the retailer more than $420 million a year in discounts. And that's in a category with already-thin margins. The supermarket industry has a profit margin of 1.7 percent, according to research firm IBISWorld.
Wal-Mart, which had more than $16 billion in profit last year, declined to say how much the additional discount would cost or whether it's considering such a move. Lundberg said the retail giant is always reviewing employee benefits, noting that it offered $500 million in discounts last year on general merchandise, fruits and vegetables.
'Feel Some Heat'
The added benefit could become a necessary expense for Wal- Mart as the labor market becomes more competitive and the company tries to improve worker morale. Wal-Mart began increasing its minimum wage this year in hopes that happier employees will be more productive and provide better customer service, an area the company has identified as needing improvement.
"It is probably going to be hard for Wal-Mart to say, 'We can't do that,'" said Brian Yarbrough, an analyst with Edward Jones & Co. "They are probably going to feel some heat" from employees, he said.
Adding the discount also might some upside if it coaxes more workers into doing their grocery shopping at Wal-Mart. Sparks said she and many of her colleagues get their food at stores such as Dollar General, Aldi and Winn-Dixie, where the prices are lower.
"A lot of employee are buying groceries outside of Wal-Mart because they have to stretch their dollars and are chasing sales," Sparks said. "What better way to guarantee 1.4 million shoppers?"
Stock Decline
Investors, though, are concerned about Wal-Mart's already- escalating costs. They see the previous investments in its workforce as a drag on profits, and that's reflected in the company's share price. It suffered the worst one-day stock decline in more than 27 years in October after predicting a drop in annual profit, driven by an additional $1.5 billion it will spend next year on higher wages. The shares fell 1.9 percent to $57.58 on Wednesday.
A food discount could further cut profits and upset investors, Yarbrough said.
"The question is, if a person spends less on grocery, do they put that money into other items in the store that have higher margins?" he said. "It is going to impact the bottom line some, but it is hard to know if it is offset."
More like this:
College operator settles whistleblower suits for $95M
Accused of illegal recruiting practices, the corporation has finally reached a record-breaking agreement.
Unconscious bias training "a bit of a fad"