Appraisals: it turns out that's what every employee hates about HR, but we show you how to improve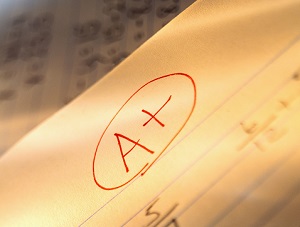 Even people who are strongly motivated to learn are dissatisfied with performance reviews, a Kansas State University has found.
Satoris Culbertson, an assistant professor of management, surveyed hundreds of staffers who had just gone through the review process, and separated them into three categories:
Employees motivated largely to learn, who pursue challenges despite setbacks
Employees motivated largely to prove their competency
Employees motivated largely to avoid looking foolish
The theory was that those motivated by learning would appreciate negative feedback as an opportunity to grow. But the survey found that learning-oriented people were just as dissatisfied with performance reviews as everybody else.
"Nobody likes to get negative feedback – even those individuals who aren't trying to prove anything to others, but instead are just trying to learn as much as possible," says Culbertson.
Notably, her academic research contradicts an online survey conducted in January by Zenger/Folkman. The company asked employees what sort of feedback they wanted in theory, rather than asking how they felt about recent reviews. In this context, 57% of employees actually preferred corrective feedback. Baby boomers were most likely to appreciate the idea of receiving negative feedback, but all generations tended to avoid giving it.
While Culbertson did not recommend abolishing reviews altogether, she did offer tips to improve:
Discourage the sandwich approach
Negative feedback cushioned by positive feedback on either side has become so common that the positive reinforcement can be perceived as dishonest.
Evaluate more than once a year
"Instead of limiting ourselves to formal performance appraisals conducted once or twice a year, we need to think about performance management as a system that is linked with the strategy of the entire organization," Culbertson says. "But if we are only going to have once-a-year evaluations, we shouldn't expect it to work."
Avoid reviewing 'out of 5'
Evaluating on a scale out of five can lead to misinterpretations. While a manager may see a four out of five as the best result an employee can achieve without having to give a raise, an employee is likely to only see the one point that was missed.
You might also like:
Why you should detach pay from performance
Cash bonuses ineffective for motivating staff
Yahoo embraces bell curve ranking