One leading academic says the age-old structure will be gone for good in just 15 years – but it seems American employees aren't as certain…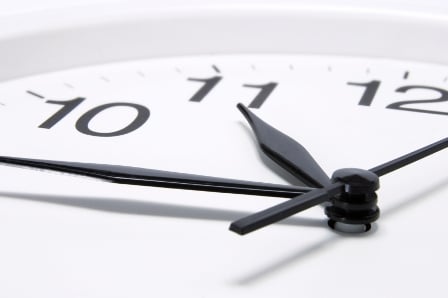 Flexible working may be creeping into more and more offices around the world but it's the age-old nine to five that still remains as the status quo in most workplaces – but not for long.
At least that's what workplace expert and leading academic Alexandra Levit says – according to Levit, the 8-hour structure we've come to love or loath could be abolished in as little as 15 years.
"By around 2030, the millennial majority will likely have done away with the 9-to-5 workday entirely," she writes in a recent article for the Muse.
Levit, who is president of Inspiration at Work, says there are four key reasons why millennials will insist on reshaping the current way of work.
Work-family balance -
Research has found that millennials are defined more by their friends, family and community and they are by their work and careers – unlike that of older generations.
"Given this, demands on millennials' personal time are bound to increase as they balance work commitments with raising young children," says Levit.
Skills educating -
In contrast, while millennials might crank personal endeavours above professional ones, it seems they're also keen to better themselves in the workplace – U.S spending on corporate training grew by 15 per cent in 2013, the highest growth rate in seven years.
"In any case, millennials will be spending time taking classes and working additional jobs to skill up, and some of this activity is bound to occur during the classic workday," claims Levit.
The disappearing corporate office -
"By 2030, professionals will work mostly from home using super-fast data terminals," prophesizes Levit.
"Meetings will routinely occur virtually and across geographies and time zones, rendering air travel to visit clients or partners unnecessary," she adds. "And if the office isn't necessary – why set office hours?"
The bottom line -
Plainly put, flexible work hours make good business sense – it's as simple as that.
"Flexible work hours do make employees more productive," says Levit. "Research by Stanford professor Nicholas Bloom found that working remotely increases productivity, overall work hours, and employee satisfaction," she reveals.
Levit makes a compelling argument but while the American workforce is somewhat on board, it definitely isn't as convinced.
A study released last month found that 37 per cent of Americans prefer to work in a single eight-hour block from 9am to 5pm opposed to working eight hours broken up over a longer day.
In fact, 70 per cent of American workers said they'd switch jobs for one that was more flexible.
Perhaps most surprisingly, millennials were more likely to want to work a standard eight-hour block than their babyboomer counterparts.
The survey found 58 per cent of millennials would prefer the current status-quo structure compared to 31 per cent of boomers.
More like this:
Mercedes engineer in hot water over data-theft
DO you have a hiring bias against handsome men?
Why most workers are lazy when it comes to learning