We look back on some of the scariest settlements the EEOC has eked out of employers since its establishment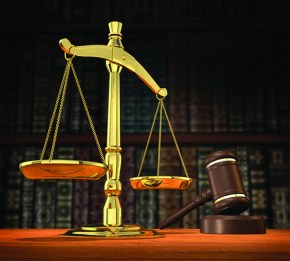 Nobody likes to deal with the EEOC, but some employers have more cause for resentment than others. Here are the biggest settlements we've seen:

1. $250million, California Public Employees' Retirement System, January 2003
In a somewhat ironic turn for the strictest state for employment law, California itself was hit with an historic age discrimination settlement. More than 1,700 retired public safety officers were found to have been victims of a system that discriminated based on the age they were when they were hired. Essentially, California's administrative system meant that industrial disability pensions were calculated based on age of hire, decreasing so that someone hired at 43 would receive 32% of their salary as a pension instead of the standard 50% that someone hired at 30 would have received.

2. $240million, Henry's Turkey Service, May 2013
This employer was convicted for decades of severe physical abuse of men with intellectual disabilities. Supervisors were found to have hit, kicked, handcuffed, and insulted 32 workers, who were each paid $2 a day to butcher turkeys in a factory. The company had housed them in a building that was later condemned by a fire marshal as a safety hazard. Henry's Turkey Service is now out of business.

3. $192.5million, Coca-Cola, November 2000
After a group of black salaried employees accused the company of discriminating against them in pay, promotions and evaluations, a court found in their favor. Coca-Cola was ordered to settle for $113million, plus spend $43.5million adjusting salaries and $36million to revamp company practices. Coke denied the allegations, but independently committed to donating $50million toward charities focused on ethnic minorities.

4. $176million, Nextel, June 2000
Communications company Nextel was sued by 25 employees across seven states who claimed a pattern of racial, age and sex discrimination. The number of employees claiming quickly swelled to about 300, and the court found in their favor.

5. $175million, Novartis, July 2010
This settlement represented a minor win for the pharmaceutical company, since a May jury verdict had decided on $250million in damages for 5,600 employees. By July, an agreement brought the cost down to $175million, including $152.5million for plaintiffs and $22.5million to improve internal processes at the company. The battle had been going on since 2004, when five women said they faced discrimination when they announced their pregnancies, including being pressured to take shorter leaves than they had been promised.

6. $172million, Texaco, November 1996
Six black employees filed suit against the oil brand, claiming they did not receive the positions nor the pay to which they were entitled. The EEOC decided there was a pattern of racial discrimination at the company, and ordered Texaco to settle for $115million in cash for about 1500 minority employees. The firm was also ordered to allocate $20million in salary increases for minority employees, $35million in diversity training, and the establishment of an equality task force at the company. At the time, it was the biggest settlement ever of its kind.

7. $132.5million, Shoney's, June 2005
According to executives at this restaurant chain, ethnic minorities were bad for business. Practices like making specific marks on job applications to indicate that a candidate was black were found to be widespread. Workers who didn't appear to be of northern European descent were often denied shifts, and many were illegally fired. At the end of a class-action legal battle that lasted nearly five years, Shoney's was ordered to settle for $132.5million in cash for 20,909 claimants.

8. $81.5million, Publix Super Markets, June 1995
A class action suit involving about 150,000 women ended when the supermarket chain agreed to cough up $81.5million to silence accusations that it relegated women to the worst jobs. It was also forced to allow the EEOC to monitor the company's hiring and promotions for the following seven years. Publix denied the legitimacy of the allegations, saying they were caused by the Food and Commercial Workers union. About $63.5million of the settlement was allocated to the alleged victims, while the rest covered the plaintiffs' legal fees.

9. $80million, Sodexho Marriott Services, August 2005
It's now known as Sodexo, and HR departments all over the world use its services for outsourcing things like benefits and rewards. But nearly ten years ago, it had HR issues of its own, and agreed to pay $80million to thousands of African-American employees who claimed systemic race discrimination and segregation within the company. While the company denied the allegations, plaintiffs claimed that accounts at "black" companies – like historically "black" universities, for example – were staffed almost exclusively with African-Americans. The lead plaintiff even claimed she had been denied for more than 50 promotions.

10. $54million, Morgan Stanley, September 2001
The huge investment banking firm was sued by the EEOC after allegations that the firm did not offer women in one particular division the same promotion and compensation opportunities as their male counterparts. It was also required to allocate at least $2million to internal diversity programs.