Jump to winners | Jump to methodology
Building an inclusive company culture
For many human resources leaders in the United States, 2021 was perhaps the most challenging year to be in the profession. The COVID-19 pandemic raged on, offering false hope of slowing down before variants emerged and ruined many companies' plans for a return to the office. HR leaders had to stay on top of the ever-changing restrictions and guidelines, tracking vaccination status to ensure compliance with federal, local or company mandates. This public health crisis also continued to take a toll on employees' mental health, fueling burnout, fatigue, loneliness and other effects on the wellbeing of the workforce. Once again, it was up to HR leaders to boost employee morale and engagement, providing fun teambuilding activities, benefits and perks, support and sometimes, a shoulder to cry on.
And then, there was the Great Resignation, in which companies across the US experienced – and in many cases, are still facing – historic turnover. More than 47 million Americans quit their jobs in 2021, according to the US Bureau of Labor Statistics. Prompted by the pandemic to re-evaluate their priorities in life, workers have been leaving their positions for greener pastures, demanding higher salaries, better working conditions, improved work-life balance, and more opportunities to advance their career.
As a result, the scales have tipped in favor of workers, with companies doing whatever it takes to compete for talent and keep those they already have. HR leaders have been tasked with this responsibility, and over the past year, their teams have certainly risen to the occasion.
"The needs and desires of the workforce have changed drastically. Employees want flexibility and business operations have had to change to accommodate that"
Alex Smith, City of Memphis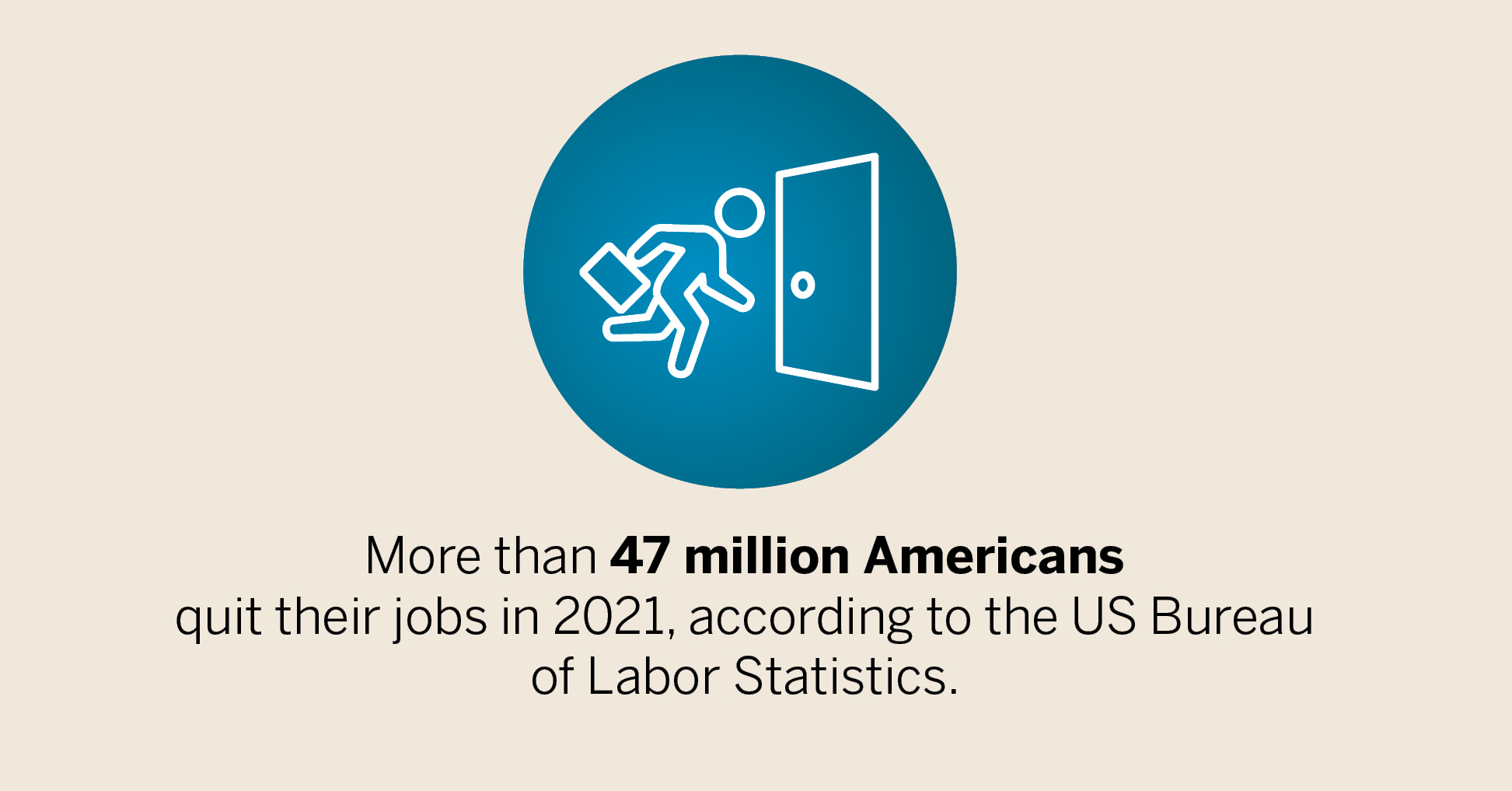 Outside-the-box solutions
Thanks to the Great Resignation, recruitment and retention have been the biggest issues for HR leaders.
The City of Memphis has around 8,000 employees, two-thirds of which consist of first responders. Over the past year, the HR team has seen an increase in the resignation rate, particularly with dispatchers and police officers fed up with the workload, social climate and never-ending stress.
"The needs and desires of the workforce have changed drastically," says Alex Smith, chief HR officer at the City of Memphis. "Employees want flexibility and business operations have had to change to accommodate that. So, we've been focused on making an effective argument for why people should join our organization and we're also creating an environment to make people want to stay."
To address this issue, the City of Memphis has implemented sign-on and relocation bonuses, hosted more recruiting events, and increased marketing efforts locally and on social media. Retention efforts have included employee appreciation days and weeks, more management training, COVID-19 care kits, on-site vaccinations and testing, and increased online training for employees.
In another effort to rebuild its ranks, the organization has been looking at untapped talent pools by recruiting high school graduates and those who are re-entering society after incarceration. "These are populations we haven't looked at before, so we're being more intentional about accessing, developing and bringing that talent into our organization," Smith says.
Even before the Great Resignation, retention was a problem for Claro Enterprise Solutions, a technology services provider in Miramar, FL. Although tech has always been a hot market, the competition has intensified over the past year, with even the Biden administration vowing to fill hundreds of thousands of cybersecurity positions. To mitigate employees fleeing for greater opportunities at other firms, learning and development became Claro's number-one goal in Q4 and heading into 2022.
"We originally established a training and development practice three years ago, which was very tactical, reactive in nature and sales-focused," says Loren Rosario Maldonado, chief people officer at Claro. "We realized in the midst of the pandemic that we needed a more cohesive approach toward learning and development."
Thus, Claro's HR team launched various initiatives that led to the increased engagement of employees, such as a learning and development plan and an emerging leader's program.
"These two programs have helped us identify those employees with a lot of potential for growth and future leadership roles," Maldonado says. "We're working strongly on evolving leadership skills and soft skills critical to the organization. We've established individual career paths and learning journeys for each identified employee, using a series of surveys to give them a voice in the process."
"We realized in the midst of the pandemic that we needed a more cohesive approach toward learning and development"
Loren Rosario Maldonado, Claro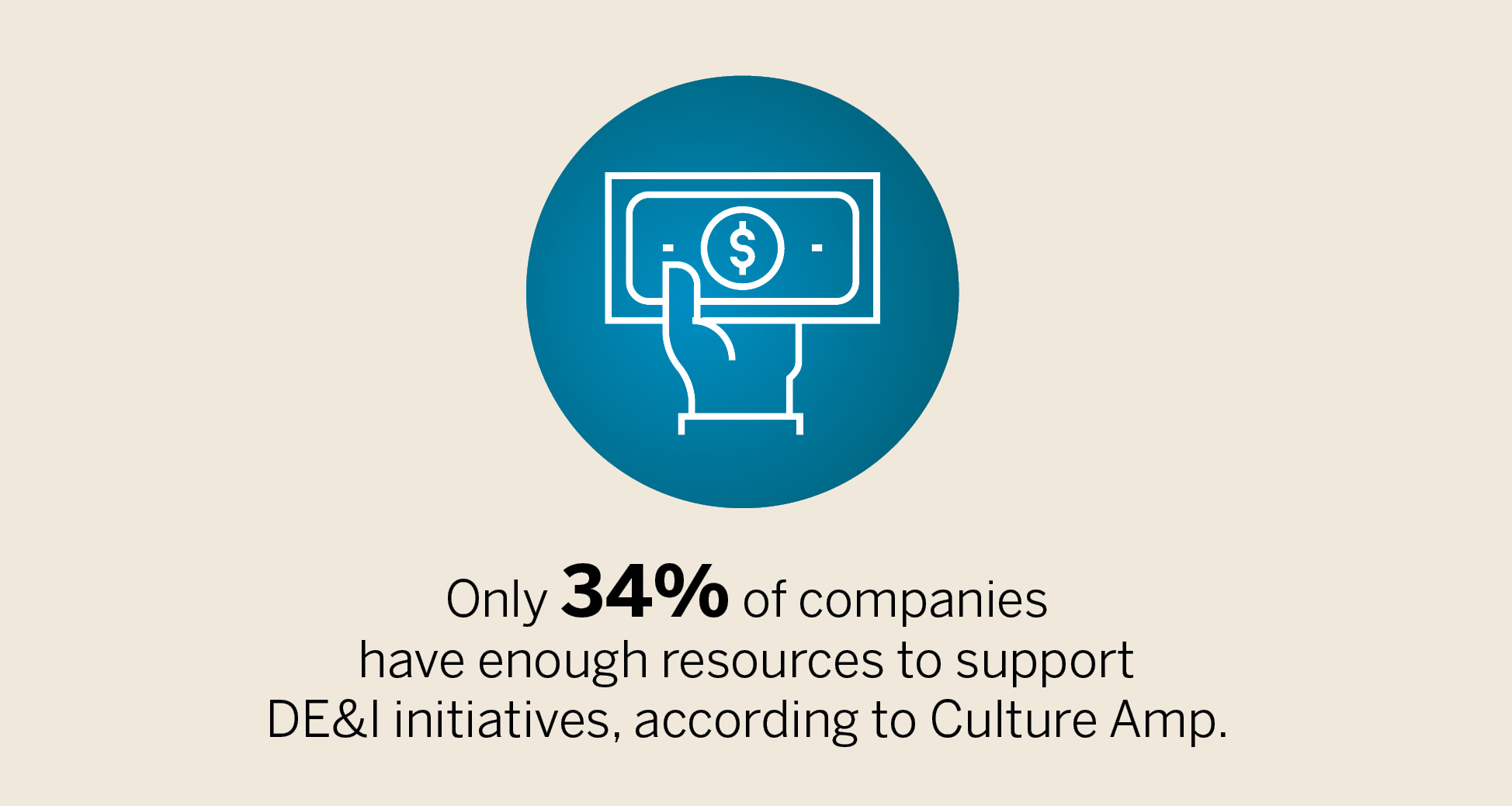 Boosting employee morale
Since the racial protests in the summer of 2020, corporations across the country have pledged diversity, equity and inclusion (DE&I) commitments. Those efforts have included hiring a diverse workforce, adding women and minorities to leadership teams, and embracing different cultures and customs in the workplace. Although a lot more work needs to be done – Culture Amp says only 34% of companies have enough resources to support DE&I initiatives – First Fed, a community bank with 16 locations across Washington, has made tremendous progress.
In 2021, First Fed established an employee-led DEI team. Its HR team provided the framework, facilitated discussion, and helped mature the initiative. The initial intent has been awareness, supported via corporate training initiatives, group discussions, reading lists, and board presentation, according to Derek Brown, CHRO and EVP at First Fed.
"As a financial institution, we are very well positioned to promote inclusivity within our market," Brown says. "At the end of 2020, we started having conversations about improving the diversity of our workforce and what that would look like. In 2021, we had company-wide monthly discussions on diversity topics, helping people understand these concepts. In 2022, we're building on that work and growing into inclusion in terms of internal opportunities, both from a career and pay standpoint, as well as just being heard, seen and recognized."
The HR team at Austin, TX-based University Federal Credit Union (UFCU) prides itself on ensuring that employees are recognized during both times of struggle and success.
Communication is key, as evidenced by the HR team's more than 100 check-in calls to employees and even the CEO sending weekly video messages acknowledging everyone's efforts. UFCU went one step further on nurturing employees' emotional wellbeing, upgrading its employee assistance program to a service that offered more virtual options, constructing two "Zen rooms" at the office and giving access to the wellbeing app Thrive360. In addition, when the team got word of health issues or other challenges someone may have been facing, a $150 gift card was sent to cover dinner for the night.
It wasn't all doom and gloom, though. The HR team organized drive-thru celebrations for employees and their families, complete with petting zoos and carnival-style games. The company also rolled out pet insurance as its latest benefit to the delight of employees who had recently adopted a furry friend to keep them company during the pandemic.
As a result of these actions, and despite the Great Resignation, UFCU reported a 5% reduction in turnover last year.
"It's highly intentional on our part – we know it's a lot easier to keep the employees you have than to attract new ones, especially in today's job market," says Rhonda Hall, vice president of HR and organizational development at UFCU. "It's all about being consistent and leading first with empathy and secondly with flexibility. It's basically our mantra: as long as you lead with empathy and flexibility, the job will get done. Focus on where your employees are emotionally right now, meet them where they are and then take baby steps to achieve your goals."
"We know it's a lot easier to keep the employees you have than to attract new ones, especially in today's job market"
Rhonda Hall, University Federal Credit Union
Allianz Life Insurance Company of North America
American Express
Applications Software Technology
Avanade
BAMKO
Bevel
City of Memphis
CLAAS
Claro Enterprise Solutions
Culp
First Fed Bank
Homestar Financial Corp
InterDesign
Intuit
IPRO
JAG Insurance Group
Microsoft
Nevada County
Novant Health
Okta
Risk Placement Services
Rocket Companies
Salesforce
Sompo International
The Sports Facilities Companies
Vermont Mutual Insurance
Zoom
Readers were invited to submit entries showcasing HR teams that have agile, bold and forward-thinking people strategies. Nominations focused on areas including talent management, diversity and inclusion, health and wellness, and HR technology. Initiatives introduced and results achieved in 2021 were highlighted. The HRD team objectively assessed each entry for detailed information, true innovation and proven success — along with benchmarking against the other entries — to determine the winners.