The head of an American health insurance company is paying employees up to $500 a year in a bid to boost their productivity.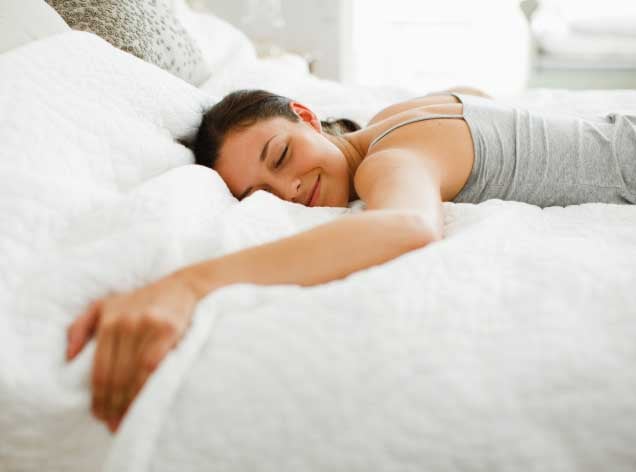 American CEO Mark Bertolini is championing an innovative program to encourage his employees to get more sleep and in turn boost their productivity in the workplace.

Employees who sleep for seven hours or more each night can earn up to $500 a year as part of Bertolini's program.

Sleep is "really important," Bertolini told CNBC.

"Being present in the workplace and making better decisions has a lot to do with our business fundamentals," he says.

"You can't be prepared if you're half-asleep."

Bertolini, head of US health insurance company Aetna, has implemented a sleep payment program and uses Fitbit fitness trackers to monitor the sleep of participating employees.

"If they can prove they get 20 nights of sleep for seven hours or more in a row, we will give them $25 [$33 AUD] a night, up to $500 [$661AUD] a year," he told CNBC.

The seven hours of sleep do not need to be continuous and can include naps.

Bertolini says there is a strong link between sleep, employee productivity and increased company profits.

He says Aetna employees improved their productivity by 69 minutes extra each month as a direct result of the company paying them to sleep more.

"If we can make business fundamentals better by investing in our people, then that's what's going to show up in our revenue," Bertolini says.

"It's going to show up in our bottom line and [Wall] Street's confidence that we can do it quarter, after quarter, after quarter; year after year."

Professor David Hillman from the Australian Sleep Health Foundation says Australian workplaces could benefit from sleep programs like Aetna's.

Hillman says one in four Australians regularly have a bad night's sleep.

"These people are existing in what we call a 'sleep restricted state', where they don't perform as well as they could be," Prof Hillman told News.com.au.

"This CEO obviously recognises that you can turn up to work and be able to function, but not optimally," Hillman says.

"What he wants is optimal performance, and that's what sleep gives you."

Bertolini says he implemented the program last year to encourage Aetna employees to get more sleep while earning extra money.

In a recent sleep survey of 196 business leaders, McKinsey found 47 percent of the respondents said their organizations expect them to be too responsive to emails and phone calls.

43 percent of respondents said they don't get enough sleep at least four nights a week, while almost six out of 10 reported they didn't get enough sleep for at least three nights per week.