Virtual event will provide HR pros with comprehensive overview of latest case developments, legislature and workplace reformations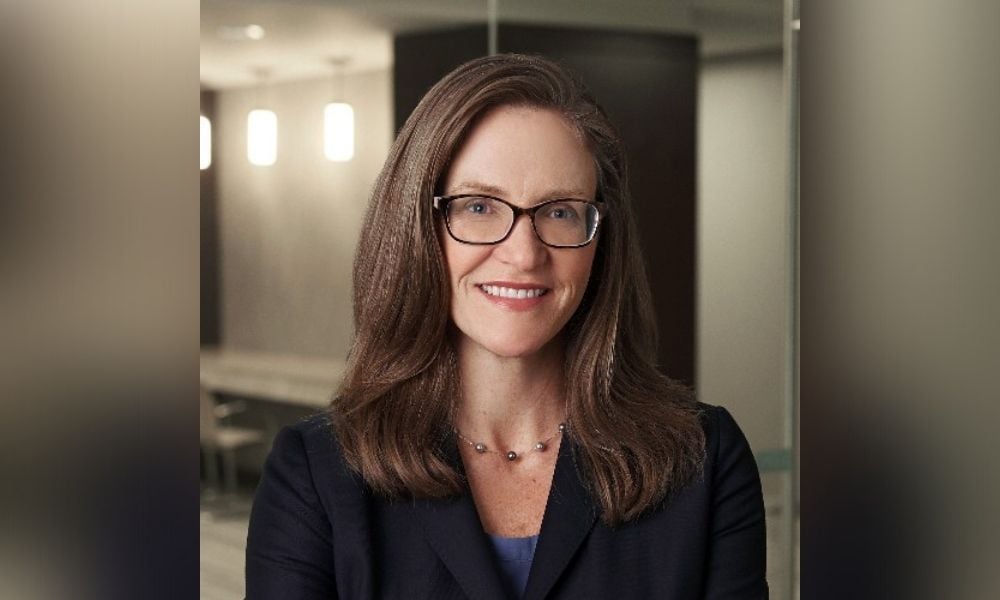 Following the incredible success of the global Employment Law Masterclass series, HRD is excited to announce the inaugural Employment Law Masterclass California, taking place on June 14.
This event will provide busy HR professionals with a comprehensive overview of the latest case developments, legislature and workplace reformations and an understanding of the impact these will have on their organizations. With employment law becoming increasingly complex in today's unpredictable working world, now is the time to ensure that your business is utilizing best practices, avoiding potential pitfalls and reducing liabilities.
Covering topics ranging from the impact of the recent PAGA ruling and the proposed California Fair Pay and Employer Accountability Act, to vaccine policies and workplace health and safety, our lineup of legal experts will have the answers you need to help you manage your most pressing employment law challenges.
Register: Employment Law Masterclass California
Ryan McCoy, partner at London-based Norton Rose Fulbright, will provide an overview of recent decisions from the courts, new and updated California employment legislation, as well as a preview of trends emerging in 2022. McCoy practices in the firm's Los Angeles office in the areas of wage and hour class actions, discrimination, wrongful termination and retaliation, as well as commercial litigation and complex insurance coverage.
McCoy represents clients in transportation, construction, warehousing and order fulfilment, retail, insurance and health care. He has an active arbitration practice and has defended multiple arbitrations before the American Arbitration Association, as well as significant appellate experience before the California Courts of Appeal.
Carly O. Machasic, partner at international law firm Clark Hill, will discuss workplace vaccinations, including guidance for compliance, exemptions and vaccine policy. How have recent case law decisions and changes to employment standards impacted an employer's ability to mandate vaccines? What factors determine how employers should respond if employees refuse vaccines? How should employers assess exemption requests based on religious or medical reasons?
Machasic is lead attorney for HR/Advantage, an innovative, client-centered compliance program powered by Clark Hill. She was an integral strategic partner in the program's founding and continues to assist in developing the strategic vision and legal content for the program. She also supports employers in labor and employment law matters. She defends clients in discrimination, whistleblower and harassment cases while counseling employers on collective bargaining issues and unfair labor practices.
Register: Employment Law Masterclass California
Navid Kanani, trial lawyer and employment law advocate at California-based JS Abrams Law, will discuss accommodation in the workplace. The forever changes in our workplaces have introduced more complex accommodation challenges and related issues for organizations. When it comes to employees with chronic health disabilities or family obligations, employers need to be mindful of their duty to accommodate.
What types of new accommodation challenges are employers facing, and how should they best respond? What proactive steps do employers need to take to ensure they are properly accommodating employees' needs to avoid future litigation, while ensuring they are protecting their organizations' interests?
Kanani has extensive litigation experience, starting from his admittance into the California State Bar. He has worked in top-rated law firms since becoming an attorney and handles all employment litigation matters, including wrongful termination and wage and hour claims. Additionally, he's well versed in personal injury, estate planning and wills and trusts related matters. He has litigated and tried a vast array of cases and has represented hundreds of clients in almost every county in California.
Register: Employment Law Masterclass California
Anthony J. Zaller, partner at California-based Zaller Law Group, will discuss how the PAGA ruling and proposed reform will impact your organization. The Supreme Court's ruling of Viking River Cruises Inc. v. Angie Moriana could dramatically shift the litigation landscape, enabling employers to use arbitration agreements to ensure employees only bring their claims on an individual basis. What's more, the initiative to replace PAGA with the California Fair Pay and Employer Accountability Act is gathering momentum and with a potential ballot in November, employers must understand the resulting consequences and prepare their organizations.
Zaller is an employment litigation attorney and founding partner of the firm. Primarily focused on helping businesses and entrepreneurs navigate California's complex employment and business laws, he advises his clients through litigation, governmental agency investigations and legal compliance issues. He has defended wage and hour class actions for claims of unpaid wages, missed breaks, unpaid overtime, unreimbursed business expenses and Private Attorneys General Act ("PAGA") representative actions, among other issues.
As the constant workplace shifts continues to impact organizations, and employees return to the office or adapt to a hybrid work schedule, employers are confronted with various practical challenges in maintaining and ensuring a safe and healthy workplace.
Register: Employment Law Masterclass California
Chad A. Wissinger and Julie Vanneman, partners at Pittsburgh-based law firm Dentons Cohen & Grigsby, will reveal how organizations are responding to the increased complexity of health and safety regulations and sharing best practices for providing a safe workspace.
With more than 20 years of experience, Wissinger counsels clients on all aspects of regulatory compliance, including preparing for and reacting to incidents and inspections involving OSHA, the Department of Environmental Protection (DEP), the Environmental Protection Agency and other regulatory agencies. He also currently serves as an adjunct professor at the University of Pittsburgh School of Law, where he co-teaches an occupational health and safety course.
Vanneman has significant experience assisting clients with workplace safety and health matters, including counseling on safety compliance programs, advising on responses to OSHA citations, and representing companies in OSHA investigations and other matters arising out of a workplace crisis. This experience includes providing advice and counseling in response to the COVID-19 pandemic. She also currently serves as an adjunct professor at the University of Pittsburgh School of Law, where he co-teaches an occupational health and safety course.
Register: Employment Law Masterclass California
Guillermo Tello, a Los Angeles labor and employment lawyer at international law firm Clark Hill, will provide guidance on navigating terminations and wrongful dismissal claims. Tello litigates labor and employment claims involving wrongful termination, harassment, discrimination, wage and hour disputes, as well as business and commercial claims. Tello serves as chair of the firm's COVID-19 Employment Litigation Task Force. He has also served as an adjunct professor at Western State College of Law in Irvine, CA.
Sarah J. Sepasi, managing attorney of Los Angeles boutique employment practice Sepasi Legal, P.C., will discuss California employment law and compliance, as well as the Silenced No More Act. At the beginning of 2022, the Silenced No More Act came into effect, preventing companies from enforcing any agreement that doesn't allow employees to discuss their suffered workplace discrimination, harassment or abuse. SB 331 aims to empower survivors to speak out in order to hold perpetrators accountable and hopefully prevent abusers from continuing to torment and abuse other workers.
The virtual event takes place June 14 and you can register here.