Employers are being advised to look into their restraint of trade clauses in light of a recent court case where the clause was ruled unenforceable.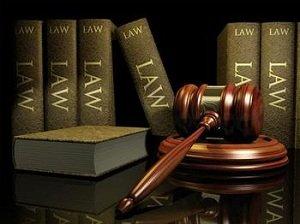 Employers are being advised they risk being unable to enforce post-employment restraints if they make their staff take garden leave in light of a recent court case.
In Air New Zealand Limited v Grant Kerr, the Employment Court ruled a six month post-termination restraint clause could not be upheld as the manager had already served out six months' garden leave.
Kerr gave the required six months' notice to Air NZ when he resigned from his role as general manager of Air Nelson, to take up a position with JetStar. During his notice period he was placed on garden leave, stopping him from working within the industry during the notice period.
Kerr agreed to take garden leave, but would not comply with an additional restraint clause in his contract that would prohibit him from being involved in "any business or activity which was in any way in competition" with Air New Zealand for six months after his employment ended.
Air New Zealand went to the Employment Court seeking an injunction against Kerr to enforce this post-termination restraint of trade clause. Kerr argued that it could not be enforced as it was unreasonable in terms of its duration –and that he had already taken six months garden leave. He also argues that the geographical area and scope of the restraint were unreasonable.
The court accepted there is a competitive relationship between the two airlines and that Air NZ had a legitimate interest to protect its proprietary confidential commercial information. However, the judge also agreed the garden leave provision should also be taken into consideration when deciding whether the restraint period was a reasonable duration. The judge ultimately ruled Kerr's six-month garden leave gave Air NZ sufficient protection and no additional protection was required through post-employment restraints.
This case showed the amount of time on garden leave will be a relevant factor on how long the restraint of trade in enforceable for.
Blair Scotland, Principal at Dundas Street Employment Lawyers, said the court case is a "good wakeup call".
"It's a timely note for employers if they want to use these restraints to do some thinking about 'what are we trying to protect?' and 'how are we best to try and protect that?', Scotland said.
He advised employers to review their restraint of trade clauses to see if they were enforceable and if they identify clearly what the organisation is trying to protect.
"The first thing employers need to be asking is why are they putting in a restraint of trade and what is it they are trying to stop because the law is relativity clear what sort of things an employer is allowed to protect and what sort of things it is not," he said.
"You can't use a restraint of trade to try and stop competition - if that's the reason why you are putting in restraints of trade you're always going to fall down. The courts role is not there to protect monopolies and to stifle competition in the market place."
An employer can protect its proprietary rights, which should be included as specific clauses in restraint of trade agreements. Relationships with clients can also be protected with non-solicitation clauses, but they must be time specific or else it would be considered anti-competitive by the court.