Dismissing an employee for redundancy while on parental leave has proved a costly mistake for one employer. What lessons can HR learn from it?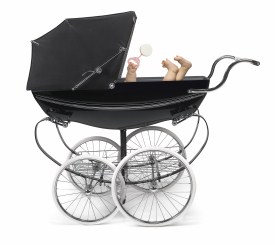 Lawyers are advising employers to tread carefully when selecting employees on parental leave for redundancy in light of a recent determination of the
Employment Relations Authority
(ERA).
Katherine Ledger took a period of parental leave from Delmaine Fine Foods in July 2012 and was made redundant in December 2012, prior to her scheduled return to work. During this time, Ledger realised that her position of National Key Account Manager was made redundant, in favour of an arrangement where those who had taken over her duties would continue to provide cover. She was only informed of the reason for her dismissal in a letter sent after she raised a personal grievance, at which point Delmaine attributed its decision to
"the economic downturn".
ERA found that there was insufficient evidence that Delmaine had genuine reasons for the restructuring exercise.
"It is unclear to the authority, in the lack of detailed supportive financial information or projected cost savings, exactly why the position of national key account manager had become untenable, particularly as there had been no indication to Ms Ledger that the economic climate had significantly worsened Delmaine's financial situation during the period of her appointment," the authority said.
The authority also found the redundancy was procedurally flawed and by dismissing Ledger while she was on parental leave, Delmaine also breached the Parental Leave and Employment Protection Act 1987 (PLEPA). PLEPA requires that once an employee is told their position will be held open for their parental leave period, any redundancy can only be based on a new event or circumstances, which have arisen after the assurance is given.
Ledger was awarded $20,000 in lost wages, $15,000 for injury to feelings, and the benefit of a $2,000 penalty for Delmaine's breach of the PLEPA.
Minter Ellison Rudd Watts employment law specialists Jennifer Mills and Christie Hall explained to
HRM Online
that the ERA relied on the Employment Court's decision in
Lewis v Greene
, where it was held that the statutory criteria create a higher threshold for an employer in a parental leave situation than in a normal redundancy situation.
"There is an inherent risk that employees on parental leave will be side-lined and that an employer will decide that their duties can be subsumed into other roles; it is this risk that the PLEPA is intended to avert. The Court found in
Lewis
that changing an employee's role (other than as a temporary measure) by reallocating their duties to other employees, did not accord with the employer's duty under the PLEPA to keep the employee's role open," they said.
Key lessons for employers and HR
Firstly where a redundancy decision is based on economic factors, it is essential to provide to the employee supporting evidence and financial data to back up the restructure proposal.
"It is a further demonstration of the Court's and Authority's increasing willingness to look behind and investigate an employer's rationale for proposing a redundancy, rather than simply accepting this at face value," they said.
This case also provides a strong reminder of an employer's heightened obligations under the PLEPA.
Once an employer has informed the employee that their role will be kept open, a redundancy situation can only be justified if the circumstances giving rise to it have occurred after that date, they explained. In addition, because of the inherent disadvantage an employee faces on parental leave any redundancy process involving an employee on, or just returned from, parental leave will be judged against a higher threshold.
"Accordingly, it is important to ensure that, not only does the rationale for the redundancy proposal accord with the employer's obligations under both the ERA and the PLEPA, but that employers pay extra attention to ensuring that employees on parental leave are kept fully informed about any changes to their role, are provided with full information regarding any redundancy proposal and are provided with a proper opportunity to give feedback prior to any decision being made," Mills and Halls concluded.
Related articles:
An insider's guide to managing redundancies
Spotlight on redundancy law
Case studies provide key law lessons