In a recent statement, WorkSafe chief Gordon MacDonald discussed the organisation's intentions and how it is planning on achieving them.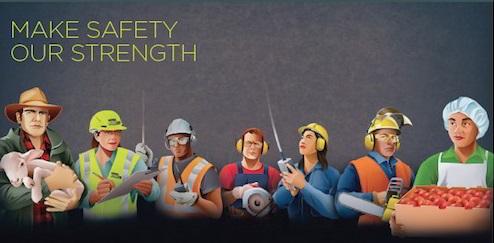 Worksafe's chief executive Gordon MacDonald has said that a cultural change is needed to reduce the number of injuries and deaths in New Zealand's workplaces.
WorkSafe
was created following the Pike River Mine explosion which resulted in the deaths of 29 men in 2010.
Experts on Occupational Health and Safety (OHS) will gather next month at Auckland's SkyCity to discuss ways in which New Zealand's record can be improved. The "Safety360" conference will take place shortly before the introduction of new health and safety legislation.
"Depending on which figures you look at, in some areas the numbers are two to six times as bad as Australia and the UK," MacDonald said. "Ill-health creates the bigger toll. If you look at New Zealand in 2013, there were 55 deaths from accidents, something between 600 and 900 deaths from occupational ill-health."
Since MacDonald's appointment at WorkSafe, the political will for change has been continuously proven.
In 2012, the Royal Commission's report into the Pike River Mine explosion was published, exposing the failures which led to the deaths. The same year, the government announced a target to reduce workplace fatalities and serious injuries by at least 10% by 2016 and 25% by 2020.
Prior to the establishment of WorkSafe, there was no guidance for employers to follow in relation to safety legislation, meaning that in many workplaces safety was not a priority.
"Pike River was the wake-up call," said MacDonald. "People feel a big incident which has multiple fatalities more than they feel lots of dispersed incidents whose toll might be every bit as big, but don't capture the public imagination as much. I think Pike captured the political and public imagination."
He added that clear and accessible guidance is key for safety laws to be successful.
"I may be wrong, but I don't think the people in business wake up every day with the intention of consulting health and safety legislation," he said. "But I genuinely believe that most people want to do the right thing. We need to help them know what the right thing is."
MacDonald's determination to do this is particularly important for smaller organisations which tend to lack the resources available to larger companies.
"The smart trick is to make sure we are using money wisely, and proportionate to the risk," MacDonald said.
Of WorkSafe's safety inspectors, MacDonald said that "when [they] look back over [their] careers, [they] will be able to say with pretty much total confidence that [they] have stopped people from being injured and killed."