One industry expert says an overly delicate touch can actually sabotage the success of some conversations.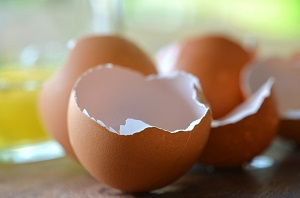 Operating in a unionised environment may not be the most appealing prospect for some HR professionals but that doesn't mean they should shy away from speaking their mind – that's the advice from one expert who's a leader in the field.
"This conversation is not one that requires a professional to walk on egg shells," says leadership trainer and executive coach Lena Gray.
"I think it is a misconception that these conversations require a delicate touch," she continues. "In fact, this approach can be what ultimately sabotages the success of the conversation."
Gray, a director at Mind Suite, says a lack of rapport can also cause trouble for HR professionals.
"People like those who are similar to themselves," she explained. "The relationship between these two entities is not based on commonality but more on difference so it doesn't organically form a harvesting ground for warm conversations.
"While it can appear, on the face of it, that they are speaking a similar language, this is far from the reality. At best, they have one common denominator (e.g. the person). This does not mean they can or will speak the same language.
"The fork in the road for this relationship is that they have two different causes or outcomes in relation to the common denominator. The difference is what triggers the conversation not the person."
Auckland-based Gray says employers can overcome this by searching for the shared perspective.
"Find the similarity in the difference, find a strong foot hold for the relationship. Find out what they want and how you can work together to achieve that outcome," she urged. "And do this before the need for a critical conversation – prevention before cure."
She also says leaders should have the adequate skills to have critical and difficult conversations while empowering themselves as well as others.
"It is important to be effective, to be well versed in the psychology that occurs inside of these conversations, to recognise the phenomena and how to respond appropriately, and to learn methodologies that work in all situations," she told HRM.
Gray, who has over 15 years' experience in the field, will be discussing conflict management in more detail at the upcoming
HRM Leaders Forum
. Here, she'll cover a number of negotiation techniques and discuss how to diffuse confrontational interactions.
For more information on the Auckland event, or to register your interest, click
here
.
More like this:
Union praises Labour's employment incentive
Unions finally accept Avsec agreement
Union to appeal minimum-wage ruling