Last week, the EEO Trust held its annual national Diversity Awards – HRM reveals the winners.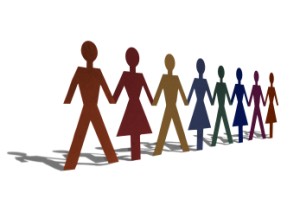 Last week, the Equal Employment Opportunities (EEO) Trust held its 18
th
annual New Zealand Diversity Awards.
Bev Cassidy-Mackenzie, chief executive of the EEO Trust, said that there was a notable increase in the number of entries this year, which is a positive reflection of how the national scope of diversity is changing.
"Each year we continue to see increasing representation in the types of industries and size of businesses, who are standing up to be counted and actively making diversity and inclusion a part of everyday practice in their workplaces," she said.
"This makes me feel extremely encouraged about the future diversity landscape for business in New Zealand and reinforces what we are doing here at the EEO Trust; helping to support business on their journey towards truly inclusive workplaces."
One award category that the EEO Trust claimed is "reflecting a definite cultural shift" was the Empowerment Award – an accolade that recognises businesses that are creating visible equality in their workplaces.
The category received almost twice the number of entries from last year, showing that Kiwi employers are more committed than ever to empowering minorities in the workplace and making use of New Zealand's broad talent pool.
ANZ, the winner of this year's Empowerment Award, showed a commitment to empowering its female workforce, and has worked to develop diversity across its employee base.
Felicity Evans, ANZ's general manager of HR in New Zealand, told
HRM
that the bank was "honoured" by receiving the award.
"We've put a lot of effort into promoting diversity at ANZ, with a wide range of initiatives," she explained.
"We want the staff of ANZ to mirror our customer base, with a mix of cultures, gender and ages. We are making progress and it is great to get external recognition for this."
ANZ has implemented a number of initiatives designed to promote diversity at work and encourage women into management roles.
These include:
The 'Plus One' pledge, which aims to increase the representation of women in senior management positions
50/50 gender split Talent, Graduate and Generalist Banker programs
Parental leave policies
The 'All Roles Flex' program, which encourages flexible working arrangements
The 'Notable Women' program, designed to raise the prominence of ANZ's female leaders
According to Cassidy-Mackenzie, businesses looking to improve their own level of diversity should have a clear starting point and sense of direction.
"Many of the businesses we talk to say that they are not sure where to go next, where to start or focus their energies," she explained. "This is where the EEO Trust is glad to be able to step in and offer the support and tools to help facilitate this journey."
This year's winners
The winners at the 2015 Diversity Awards were:
Tomorrow's Workforce Award – Vector Limited
Cultural Celebration Award – Bupa Care Services NZ Ltd.
Empowerment Award – ANZ bank New Zealand
Skills Highway Award – Goodman Fielder NZ Ltd.
Positive Inclusion Award – Simpson Grierson
Diversability Award – Coffee Educators
Work Life Balance Award – Sovereign
Walk the Talk Award – Russell Stanners, Vodafone NZ Ltd.
There were also four 'Highly Commended' organisations:
Cultural Celebration Award – ASB Bank
Diversability Award – SSC Service Stations
Skills Highway Award – Etel
Empowerment Award – Connexis