A pay deal proposed by Avsec in mid-July was formally accepted by airport security staff earlier today.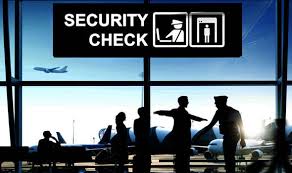 Negotiations between the Aviation Security Service and two of New Zealand's leading unions have finally come to a close after representatives formally accepted a new agreement.
The PSA and E tū union members were asked by ballot to consider a new pay deal proposed by Avsec management and both accepted earlier today, Wednesday 10 August.
"We are very pleased that we have reached a position where we have all agreed," said Karen Urwin, group manager of operations at Avsec.
"We'd like to thank our staff for their willingness to re-negotiate with us on the three year collective pay deal," she continued. "We appreciate that it has been unsettling for all concerned and we can now focus on day to day activities."
The possibility of strike action and planned lock-outs had caused widespread uncertainty at airports across the country until mid-July, when the new pay deal was proposed.
At the time, unions agreed to withdraw their strike action and injunction proceedings while Avsec management agreed to withdraw its lock out notices.
More like this:
Lockout called off as unions reach deal
Unions seek injunction over lockouts
Unions claim lockout is "illegal"