E tū has confirmed it will be challenging the recent ruling which saw last year's landmark decision overturned.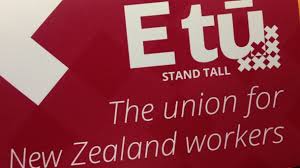 Earlier this week, the Court of Appeal reversed a landmark decision which granted respite care workers the right to minimum wage – now, one of New Zealand's leading unions has confirmed it will challenge the ruling.
In a statement released earlier today, John Ryall – E tū's assistant national secretary – said the case marked a major public policy issue.
"These workers do a great job and they're paid just $3.00 an hour," he said. "Someone has got to sort it – either the government or the courts."
The country's 30,000 respite workers are paid $75.00 for a 24 hour shift, caring for the disabled while their primary carers take a break.
Last year, former carer Jan Lowe won her fight for basic employment rights when the Employment Court found she was an engaged worker and therefore entitled to the minimum wage and holiday pay.
However, the Court of Appeal overturned that ruling on Monday, following an appeal by the Ministry of Health and the Capital and Coast DHB.
"It is time the Government took responsibility for this mess," said Ryall. "They benefit from the poverty payments made to these workers and should immediately negotiate with the union for a long-term solution."
Recent stories:
Kiwi's landmark wage case overturned
75-year HR anniversary for NZ Police
Lights, HR, action on the global stage