Obstacles are par for the course when it comes to organisational change but with the right support, HR can win anyone over.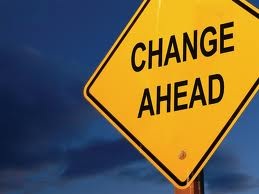 Obstacles are par for the course when it comes to implementing change but – according to one industry head – HR can overcome almost anything with support from the senior leadership team.
"One of the major challenges that most HR professionals have to deal with is the fact that change has to be viewed holistically," says Diane Edwards, general manager of people, systems and technology at Ports of Auckland.
"It's not just about getting commitment from people but it's also making sure that any change has been looked at in terms of the process changes that need to happen, the policies that need to happen and if we're rewarding people in the right way, for whatever it is that we're going to change," she told HRM.
Edwards – who's been with Ports of Auckland since 2012 – says organisations sometimes see changing in a "bubble" which could be holding them back.
"We want people to start behaving differently or doing things differently but they don't necessarily line all their ducks up in a row," she told HRM.
"To view it holistically, HR needs to get the commitment of the senior leadership team – whatever that team may look like – because change never happens in a vacuum and it needs to have support right from the top," she continued.
"If you don't have that support from the top, it's only really going to be a change impacting a small area whereas if you want to facilitate change that is going to significantly impact an organisation then you need to make sure the entire leadership team is behind you because you will always come up against challenges."
According to Edwards, one of the major challenges comes when facing change-averse employees.
"There will always be those who are early adopters and are really comfortable with change, there will always be those who won't change regardless of whatever else you do and then there is the 60 per cent in the middle who you need to win over," she said. "To win those over, you have to know that you have the support from your senior leadership team."
Diane Edwards will be discussing the challenges of change at the upcoming
HRM Leaders Forum
, where she will be offering advice on how HR professionals can overcome obstacles to implement genuine transformational change.
To find out more about the event, or to secure advance tickets, click
here
.
Recent stories:
Is HR "failing" dyslexic employees?
Seven ways employees resign
Why are HR professionals so optimistic?