HRM chats to a leading employment lawyer about the mistakes employers have been making and the key lessons that have been learned over the last 12 months.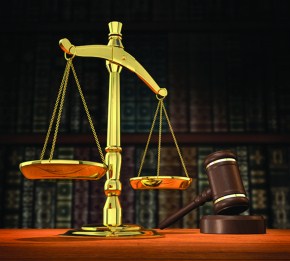 With the end of the year on the horizon, HRM sat down with Blair Scotland, partner at Dundas Street Employment Lawyers, to reflect on this year's events and discuss what might be landing on HR's desk in 2016.

HRM: What have you seen that's been on HR's agenda this past 12 months, and why is that the case?

BS: From my perspective, the upcoming changes to health and safety law have firmly been on the agenda. A lot of organisations realise the increased role that HR will have once the changes come into effect in April 2016.

As a subset of this, there is a greater awareness of bullying within workplaces. This has resulted in HR practitioners having to review their policies and having greater involvement in investigations; there has also been an increase in the number of bullying complaints made.

HRM: What is the most interesting case you've heard about in 2015?

BS: For me, it has been the continuation of the pay equity case in Terranova Homes and Care Ltd v SFWU. The government has now stepped in and put in place working grounds to address the issues; it will be interesting to see if these successfully avert more litigation.

It is also interesting to see cases such as Hammond v Credit Union Baywide in the Human Rights Review Tribunal. These signal an alternative approach for aggrieved employees where the awards are potentially larger than what is available in the employment jurisdiction.

HRM: What has been the most common mistake you've seen employers making this year?

BS: Employers tend to get their disciplinary processes wrong, particularly around the failure to provide all relevant information. This is also true in restructure processes. Some employers still want to hold back information – this is a recipe for failure.

HRM: Have you noticed any legislative changes that have had significant impact?

BS: Not this year – the key changes will all come into effect in 2016.

HRM: What can employers learn from cases that have been heard this year?

BS: Process is key when it comes to disciplinary action. Most employers are getting their heads around ensuring that their rationale for restructures will withstand scrutiny, but articulating this remains problematic.

HRM: What are your thoughts on what might be on the workplace law agenda for 2016?

BS: Health and safety reforms will be top of the agenda, followed by changes flowing from the Employment Standards Legislation Bill currently before parliament.